Seyoun Tire's 3.2 million tyre factory project gets underway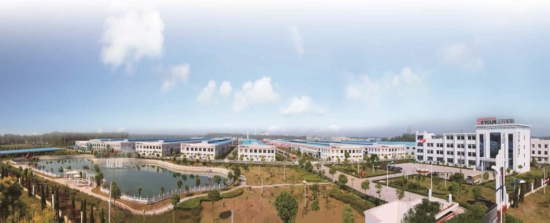 During January 2021, Jiangsu Seyoun Tire Co. Ltd.'s phase 2 Suqian City, China factory construction project got underway. According to industry association CRIA, the new tyre production base is expected to manufacture 3.2 million sets of "high-performance all-steel radial tyres" and become an "all-steel radial tyre production base for heavy trucks".
CRIA suggests the project has a total investment of 5 billion yuan, but since that equates to about £586.253 million pounds for a 3.2 million tyre factory, something about either the product descriptions or the financial investment has got lost in translation. Nevertheless, the reports suggest the factory covers an area of 350 acres and that the plant itself will cover a 200,000 square metre area. The manufacturing operation is described as a cutting-edge "unmanned factory".
Suqian City Party Committee Deputy Secretary and Mayor Chen Zhongwei visited the facility on 6 January where he witnessed progress with the Phase 2 Project.
Jiangsu Seyoun Tire Co. Ltd. (Seyoun Tire) was founded in 2001. On 7 July 2007, its plant in Suqian was officially put into production. The plant is located in Suyu Economic Development Zone, Suqian City, Jiangsu Province and initially engaged in the research, development and products of inner tubes and outer tubes for bicycles, electric vehicles and motorcycles,
Seyoun Tire has two main brands Yokifa and NJK. An annual inner tyre capacity reportedly runs to some 260 million pieces, purportedly. Meanwhile, the company's existing "annual outer tyre" [two-wheel] capacity amounts to 60 million units. Company literature states that Seyoun's products are exported to more than 10 countries including: Germany, France, Italy, Spain, Mexico, Japan, Singapore, Egypt and South Africa.