Jiangsu General investing $204 million in Cambodia car tyre factory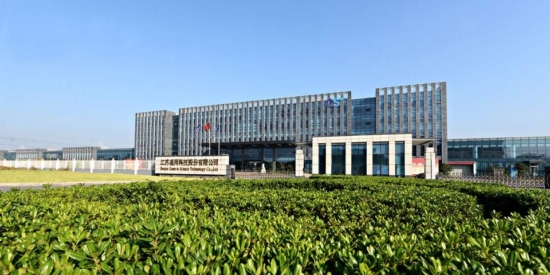 Jiangsu General Science Technology Co. Ltd (Jiangsu General) has announced plans to invest 1.304 billion yuan (£143.888 million; 167.458 million euros; US$203.947 million) in the construction of "high-performance semi-steel radial tyre projects in Cambodia".
According to a Stock Marketing filing published at the Shanghai Stock Exchange on 3 June 2021, the new Cambodia factory will manufacture 6 million tyres a year initially. As far as timeframes are concerned, Jiangsu General is aiming for a 15-month project construction period, which suggests the new tyre factory will be completed by the end of 2022.
In order to complete the construction project, Jiangsu General plans to set up a local subsidiary called General Rubber (Cambodia) Co., Ltd, which will be registered at Sihanoukville Special Economic Zone, Cambodia. The limited liability company will begin with registered capital of 400 million yuan, which equates to a bit less than a third of the overall construction project budget.
As those observing the overseas expansion of Chinese tyre manufacturers have come to expect, the plans form part of the People's Republic's "One Belt One Road" development strategy.
Jiangsu General's plans for a Cambodia factory follow the firm's investment in a Thailand tyre production facility back in 2018 – a move the followed earlier plans for a Cambodia factory that were halted in favour of the Thailand tyre production plant. With reference to those plans, company executives told Tyres & Accessories that the company's international expansion would be funded by its stock market floatation.
In global terms, Jiangsu General is roughly the 33rd largest tyre manufacturer in the world, falling just outside our annual top 20 leading tyre companies coverage. However, with annual sales of $523.82 million in 2020 and at around this level for the last five years, the company is clearly a growing international player – a point that is underlined by its latest Cambodia tyre factory investment plans.
Jiangsu General's range of tyre brands includes: Maxima, Red Horse, Qi Ma, Starwood Pass, and Express.