OurVirtualAcademy.com launches new courses for tyres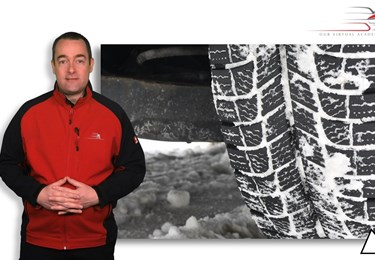 Online training specialists OurVirtualAcademy have released two new courses in their Tyres suite.
With winter fast approaching, and with snow already on the ground in some areas, tyres and the grip they can provide in adverse conditions have never been more important.
In Mud and Snow Tyres, you will look at the detail of M+S tyres, including all-season tyres, winter tyres and the 3 peaks mountain snowflake. The second course Aquaplaning, looks at what aquaplaning is and the associated importance of tyre tread and tyre pressures.
As always, subscribers get unlimited access to all online training, 24 hours a day, so that you can learn when and how it suits you.
OurVirtualAcademy.com offer manufacturer level technical training designed specifically for the independent aftermarket that is interesting to watch, easy to understand, and in the subjects which matter.
Using cutting edge learning technology and vast industry expertise, OurVirtualAcademy.com support motor vehicle technicians in their endless race to stay up to date with the latest changes in the automotive industry, enhancing their knowledge and expertise and bringing manufacturer level knowledge and skills to the aftermarket.
OurVirtualAcademy offers a simple annual subscription fee, based on number of users, with no hidden extras. All subscribers have access to all content, 24 hours a day, 7 days a week. As new modules are released, subscribers have instant access to the updated content at no extra cost.