Chinese authorities stop Yokohama alloy rim counterfeiters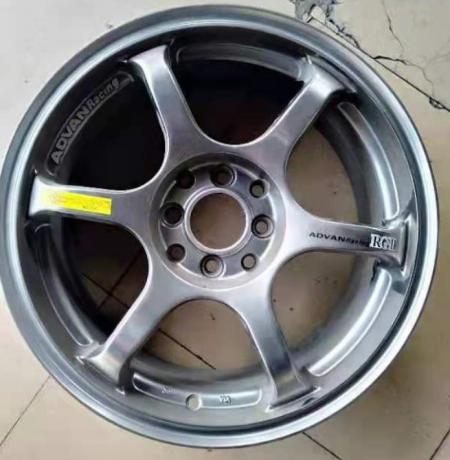 The Yokohama Rubber Co., Ltd., announced today that it has succeeded in removing fake Yokohama aluminium wheels from the market in China. Authorities in Foshan, Guangdong Province aided this most recent victory against counterfeiters.
The company filed a complaint and submitted information to the Administration for Market Regulation in Foshan regarding four companies engaged in the distribution of imitation Yokohama Advan racing rims. The distributors were selling the counterfeit wheels via online portals and retail outlets outside of Yokohama Rubber's official distribution channels.
Information provided by Yokohama Rubber led to the Foshan authorities simultaneously raiding the four companies and seizing counterfeit aluminium wheels on 3 September 2021. They fined all four distributors and destroyed the counterfeit aluminium wheels.
This is by no means the first case of Yokohama rim counterfeiting in China; Yokohama Rubber also successfully filed for the criminal prosecution of a distributor of such products in 2017.
Yokohama Rubber states that it "remains resolute in its stance" against any infringement of its intellectual property rights, including the sale of counterfeit goods, and will "strengthen its efforts against such illegal activities" in Japan and around the world to "ensure that its customers around the world are confident and secure in the knowledge that they are using genuine Yokohama products."