Auto Bild honours top all-season, winter tyre makers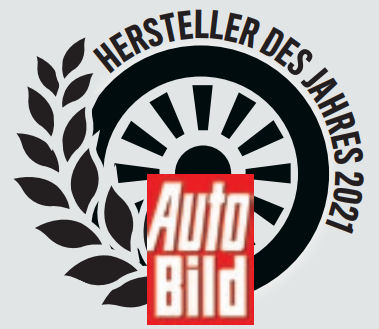 After conducting no less than five comparative evaluations for various Auto Bild titles, testing specialists Dierk Möller and Henning Klipp possess a solid understanding of which all-season and winter tyres are worth recommending, and which aren't. Auto Bild has presented a summary of Möller and Klipp's testing for the current season in its 42/2021 issue and at the same time has named its leading manufacturers in the all-season and winter categories. Three brands occupy the podium's upper step.
The honour of top all-season tyre manufacturer is one shared by Goodyear and Hankook. The Auto Bild testers relate that "all-season veteran Goodyear and the Kinergy 4S² model range from Hankook convince in our tests with the greatest safety reserves. They are deservedly at the top of the winner's rostrum." Continental is close behind with the AllSeasonContact, while Michelin and Vredestein share third place.
Commenting on Hankook's top spot in the all-season category, Sanghoon Lee, president of Hankook Tire Europe, says: "We have been offering our customers innovative high-performance, all-season tyres for over 20 years, making us one of the main pioneers in this product category. That is why I'm delighted that we have received the manufacturer of the year award from the Auto Bild magazine. The independent test results show that our Kinergy 4S family are true all-rounders that our customers can rely on."
The 'snow king' of 2021/22, the top winter tyre manufacturer, is Michelin. Möller and Klipp write that "Michelin secures good rankings with its current Pilot Alpin 5, Pilot Alpin 5 SUV and Alpin 6 model range and becomes the winter tyre manufacturer of the 2021/22 season thanks to balanced performance." Continental and Vredestein share second place, with Goodyear and Hankook together again in third.
Find out more about Auto Bild's 2021 cold weather tyre tests: