Redpath Tyres' integrates with Bridgestone FleetBridge via e-jobsheet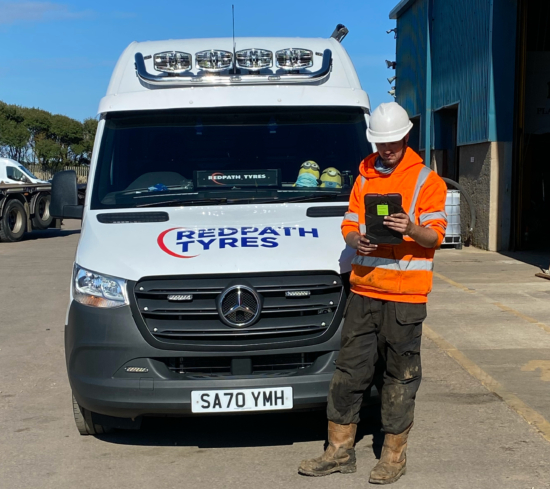 Redpath Tyres is using e-jobsheet to connect directly with Bridgestone's FleetBridge system in order to secure "greater shared data accuracy and efficiency" between its business and Bridgestone Europe.
When work is conducted by Redpath Tyres on a Bridgestone fleet vehicle, the direct connection between e-jobsheet and Bridgestone's FleetBridge system enables job data to be populated in both company systems within seconds of job completion from a fitter's tablet.  Inspection data will also be transmitted automatically to Bridgestone.
Melissa Redpath, head of operations at Redpath Tyres, commented: "Because the systems introduced by CAM some five years ago and its support are working so well with our business, we agreed to jointly push on with this option for delivering even greater efficiencies by connecting with Bridgestone's FleetBridge."
Steve Daly of CAM added: "Our successful collaboration with Redpath Tyres is down to the mutual understanding of how dedicated tyre software systems can benefit commercial tyre service providers.  By working in partnership, we will be able to introduce further efficiencies for the company, proving the direct connectivity delivered by our technology can enhance the dealer's customer service while saving them time and costs."