Bridgestone extends Downton deal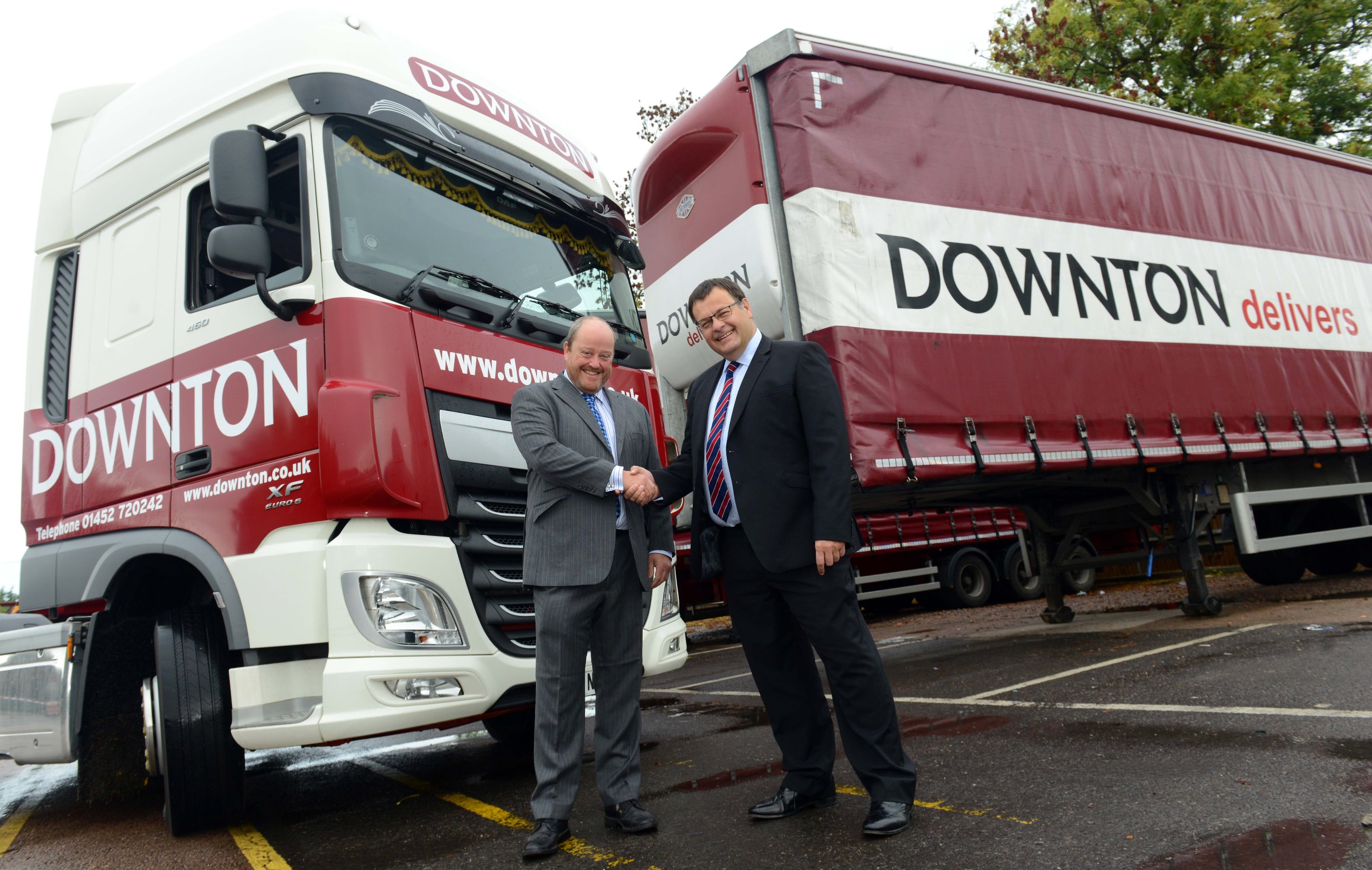 Bridgestone has extended its "much valued" fleet agreement with one of the UK's leading independent logistics firms – Downton. The new five year pence-per-kilometre (PPK) contract builds on the existing 10-year partnership with the UK's largest privately owned third party logistics provider.
Bridgestone sees the announcement as a major coup that adds weight to its belief that close working relationships are just as important as the premium tyre products themselves.
According to the company, Bridgestone's Total Tyre Care package for commercial fleet operators underpins its long-term aim to offer more miles on the road per-tyre than its competitors and was a key factor in the eventual decision.
Furthermore, the signing of the latest deal said to be "further proof that Bridgestone's commercial offering is resonating with more and more companies", after something a fleet retention run in 2015.
As well as Downton's decision to extend its agreement with Bridgestone, the world's largest tyre manufacturer has also celebrated fleet wins with Axis, Translink, First Bus, Kingsferry Coaches, L.E. Jones and Arla in 2015. This arrived on the back of one of its most significant successes in 2014, when extending an 18-year relationship with Ryder.
Bridgestone's Total Tyre Care is built around the following three components: Total Tyre Life – Premium new tyres; Total Tyre Services – Professional tyre maintenance and assistance throughout Europe; and Total Tyre Systems – Inspection tools, customised reports and innovative technologies such as TPMS. Under this umbrella of tyre support, Bridgestone offers regular tyre maintenance meetings and an innovative digital reporting system should also equate to less breakdown calls when drivers are out on the road.
Bridgestone's commercial sales director Greg Ward commented: "We are naturally thrilled to have reached this agreement with CM Downton and we will strive to keep on improving on our results to date. The business has established itself at the forefront of a highly competitive industry and we see it as a massive coup to have been chosen to provide tyre solutions for the team, not least when competition was so high."
Richard Downton said: "We are delighted that this partnership is proving so beneficial for us and it was an easy decision for us to make in the end. Our ongoing relationship with Bridgestone is helping us to raise industry standards and we look forward to building on this joint collaboration."
Meanwhile, the Bridgestone Partner service network – the re-branding and re-configuring of the former Truck Point network which was officially unveiled at the 2015 CV Show – has also been cited as a major factor in Bridgestone's year of commercial fleet successes. Bridgestone Partner is comprised of hundreds of respected tyre dealers who will guarantee the highest level of service to fleets and its mission statement is to provide joined-up, strategic partnerships to maximise the life of each and every tyre fitted.
Bridgestone believes that not only does the network name reinforce Bridgestone's position as a true premium player, but it underlines "just how the bespoke requirements of fleets have changed over the years, where a 'cradle to grave' service outweighs a request for new tyres at competitive prices".
Bridgestone reports that tyres only account for around 2-4 per cent of the total budget of a typical fleet, but can influence a huge number of other cost factors such as fuel, repair and downtime – hence the importance of its particular approach.