Howard Tenens vouches for Bridgestone Ecopia's real-life savings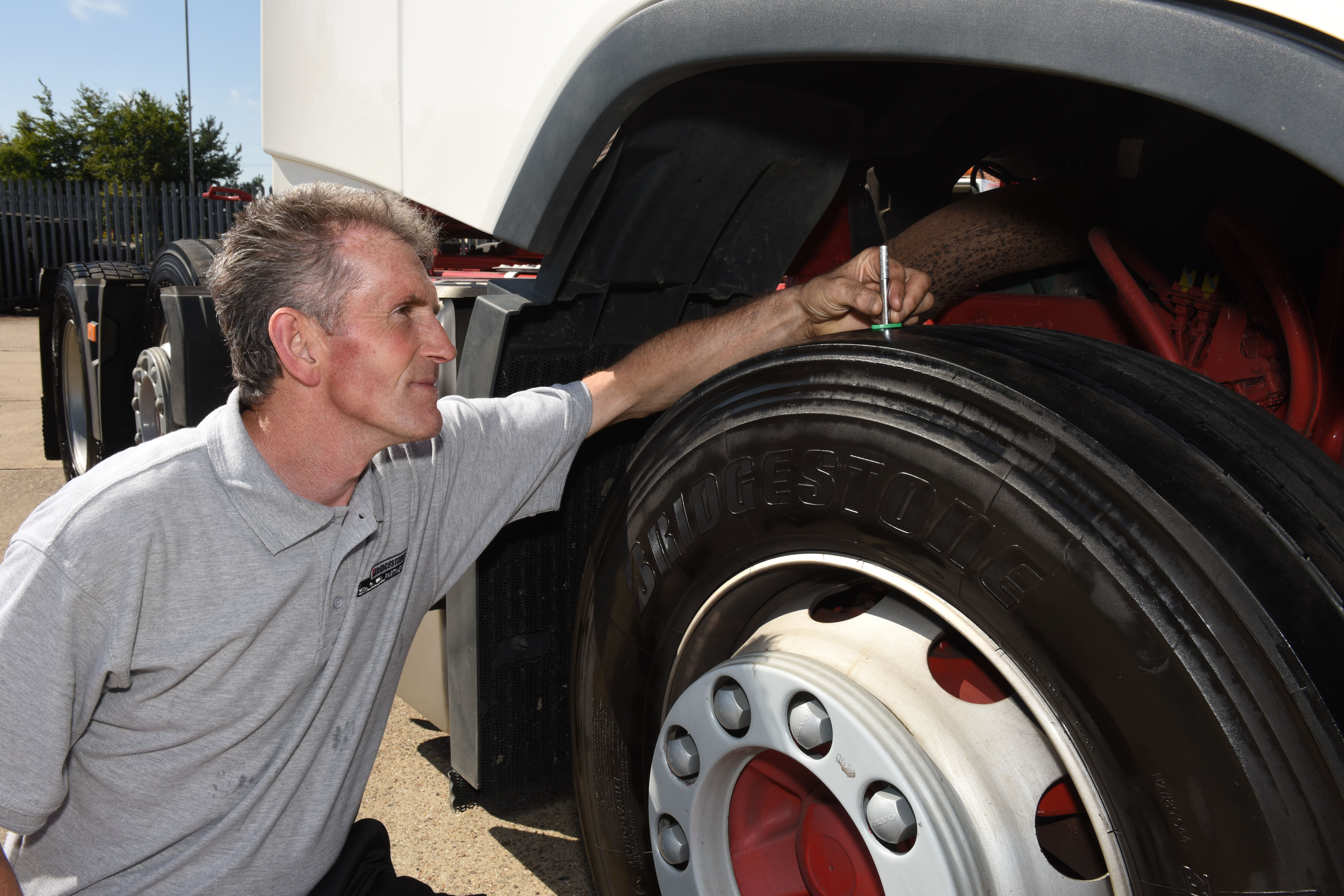 Haulier reports says 2.11% fuel saving is down to tyres
Attitudes towards fuel saving tyres range from prepared and receptive fleets looking to save as much fuel as they can while bolstering their green credentials, all the way to cynical and even downright disinterested hauliers questioning the validity of fuel-saving claims. Such antipathy is often based on the mistaken belief the products don't necessarily return the value for money required to justify the additional spending. That's why the real-life experience of one Bridgestone customer (the privately owned logistics company Howard Tenens) is important. Howard Tenens has been using the manufacturer's Ecopia tyres and reports that it has returned savings that are hard to ignore.
The real-life trial pitted Bridgestone's Ecopia HS1 (steer) and HD1 (drive) products against its R-Steer and M729 (drive) tyres (in tyre size 315/80R22.5) for 134 days.
The savings in fuel, which the two firms report are down to the NanoPro-Tech compound which reduces energy loss in the top compound as the tyre rotates, amounted to 2.11 per cent for the vehicle in question. Extrapolating the results over the size of the fleet, by using the Bridgestone Ecopia product, Howard Tenens could save £133,246.00 on fuel each year. In other words, the savings also cover the higher price of the tyre and the marginally shorter tyre life.
As a long term partner to the FTA's Logistics Carbon Reduction Scheme, Bridgestone has long championed the use of running low rolling resistance Ecopia tyres on UK fleets and believes this data might be the most compelling yet.
"The fuel savings were huge, extraordinary in fact. This is a really substantial sum of money that we are talking about. I was surprised myself. I have never been able to appreciate the benefits of our Ecopia tyre first hand, but this exercise has done that and more."
Howard Tenens' director and company secretary Ben Morris said: "The results certainly exceeded my expectations on the results. They proved that the life of the Ecopia tyre is much more than the industry believes to be the case. To gain a forecast of 2/3rds the life of a normal tyre – for a nominal cost increase of around £30 per tyre – is compelling. And a predicted saving of around £2,500 per vehicle over three years, based on current fuel prices, is a substantial amount once you start spreading it over a whole fleet."
Bridgestone's commercial product and marketing manager Andy Mathias said: "Howard Tenens are a very forward thinking fleet, an early adopter of technology and an active member of the FTA's Low Carbon Reduction Scheme, which we have supported for many years. These factors make them an ideal testing partner for Bridgestone. We were keen to conduct some 'real world' tests with our Ecopia tyres having proven significant fuel savings versus our regional product on the test track at Millbrook, but fleets really need to experience these savings for themselves in order to fully trust the results."