Continental appoints Pete Robb as marketing director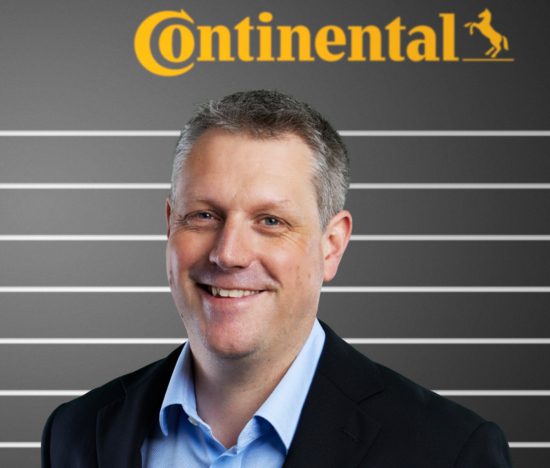 Continental Tyre Group has appointed Pete Robb as marketing director reporting directly to UK managing director David Smith, effective 1 September 2021.
The new role coincides with Pete Robb's 20th anniversary with the company. During his career with Continental Tyre Group, he has held various positions. After joining Continental in the Supply Chain division, Robb moved across to Business Process and then on to the Marketing department where he has been working for 15 years. Here he has worked in product management, branding, trade marketing and most recently he headed up the marketing communications team.
As the company's new marketing director, based at Continental's UK head office in West Drayton, Pete Robb will have overall responsibility for the marketing strategy across passenger, truck and commercial speciality tyres in the UK and Ireland.
Commenting on his new role Pete Robb said: "It's a particularly exciting time to lead the marketing strategy for the UK and Ireland as Continental focuses on sustainable mobility and its transformation in digitalisation and electrification. I am also inspired by further 'market-leading' new products and services that we are introducing in the coming years. Working with a really great team I am looking forward to taking on the challenge."
David Smith, managing director at Continental Tyre Group, added: "Pete is a great asset to the company, he is an innovative thinker and brings a high level of creativity and wealth of knowledge to the role. It's great to be able to promote Pete from within Continental following his progression along the company's development path. With Continental at such an active point in its history I'm looking forward to seeing how he and his team can further elevate the brand and propel growth."