Kumho tyres OE on Kia EV6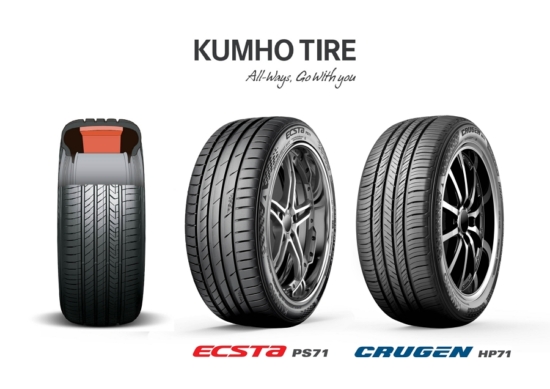 In addition to sporting Nexen tyres, the new Kia EV6 will also be sold with Kumho tyres as original equipment. The tyre maker is supplying its Kumho Ecsta PS71 summer and Cruzen HP71 all-season tyres for fitment on cars sold in South Korea; Kumho Tire hasn't yet confirmed whether it will also supply tyres for other markets. Both size 235/55R19 tyres feature Kumho's 2014-developed K-Silent sound absorption technology.
"We're able to supply Kia's first all-electric vehicle, the EV6, with a noise-reducing tyre that applies Kumho Tire's proprietary technology, the 'K-Silent System', to satisfy the need for sustainable mobility," comments Insoo Kim, senior vice president of OE Sales at Kumho Tire.
In addition, Kumho Tire is supplying two sizes of its Fortran KC53 as original equipment for the Hyundai Staria minivan in South Korea. It reports that the Staria will be available with the Fortran KC53 in 17- and 18-inch dimensions, which we believe are 215/65R17 and 235/55R18.