Tag: Insoo Kim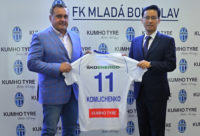 Fans of Czech First League club FK Mladá Boleslav will see a lot more of Kumho Tyre in future. As exclusive tyre partner for the coming three years, Kumho Tyre gains a logo presence on the back of players' shirts and the front of their shorts during all First League and cup matches as well as on digital signage along the length of the playing field. The sponsorship arrangement also covers hospitality options and a presence within the club's media activities.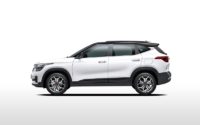 The Kia range recently grew with the arrival of the Seltos. The compact SUV officially debuted in India on 20 June, and in addition to spearheading Kia's planned growth in that market, Seltos models will be exported around the world. The Seltos is heading our away soon and will reach Europe from September. It will be wearing Kumho tyres when it arrives in showrooms.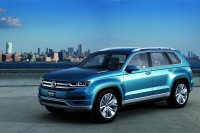 The Volkswagen Atlas is not just the newest member of the VW family, it is also the largest. The seven-seater SUV is primarily aimed at the North American market; however, this heavyweight is also expected to attract buyers in markets such as China, Russia and the United Arab Emirates. Kumho Tire reports that its Kumho Crugen Premium KL33 has been selected as an original equipment tyre for the Atlas, with models rolling off the Volkswagen production line in Chattanooga, Tennessee fitted with the tyre in size 245/60 R18 105T.