Nemesis joins Motul distributor network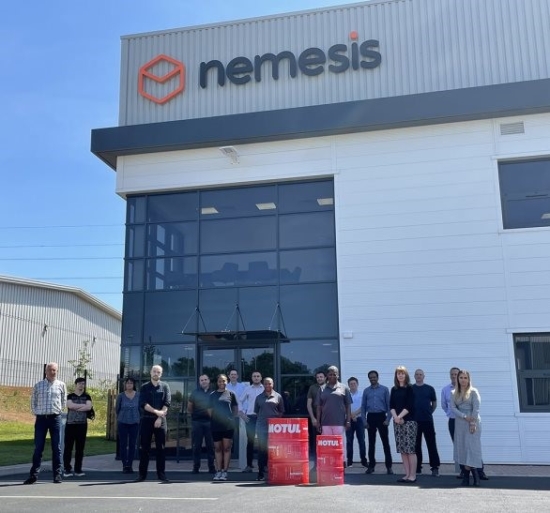 Global lubricant brand, Motul has announced the appointment of Worcester-based branded products specialists, Nemesis, as its newest distributor – as both companies look to implement their ambitious growth plans in the UK Automotive Aftermarket.
Motul, who are well established in the UK in the motorsport, enthusiast car and motorcycle sectors – where they are already amongst the best-selling brands – earlier in the year announced their intention to target the general aftermarket in Britain and this new appointment is seen as a major step in putting the resources in place to achieve this.
The French oil giant has announced a number of OE supply contracts and key partnerships in the first half of 2021, which strengthen its hand, and Motul is now looking to establish a presence in the UK that is on par with that of other major European markets.
The appointment of Nemesis, as a Motul distributor, will see it focus heavily on the Automotive Retail sector and the Independent Aftermarket – particularly the service workshop arena – as well as the Commercial and Public Sector Vehicle market sectors and the distribution routes to these market places.
"Motul has embarked on a major growth programme in the UK and Ireland territory. The appointment of Nemesis, with its skillset and experience, should beautifully complement our existing distributor UK network of Witham Oils, with their well-established customer base in the UK Motorsport, Enthusiast and Classic Car arenas, MDL for our UK Motorcycle business and Alpha Lubricants who are our Number One distributor for Ireland," explains Callum Goodland, UK and Ireland Country manager for Motul.
Established in 1997 as a family-run business, Nemesis has, over the last twenty-five years, worked consistently hard with its customers and suppliers to become a leading distributor into the automotive and consumer markets, representing some of the world's most successful brands.  Having established itself  in the automotive sector, working with Vehicle Manufacturers and their dealership networks, Nemesis is targeting a deeper involvement in the automotive aftermarket, having already gained a foothold working with well-known brands such as Philips, Halfords and the RAC.
"Motul is a great brand, with not only an incredible pioneering history in automotive lubricants, but also a broad portfolio of quality products and the fit with our business model is excellent," explains Chris Chance, Nemesis MD. "We have strong automotive roots and I think we were chosen not only because of our experience, but also because, like Motul, we feel we are innovators in our sector and we are absolutely passionate about what we do. We are extremely excited about the opportunity that we have to help truly establish Motul as a 'contender' aftermarket lubricant brand in the UK."