Goodyear completes Cooper Tire acquisition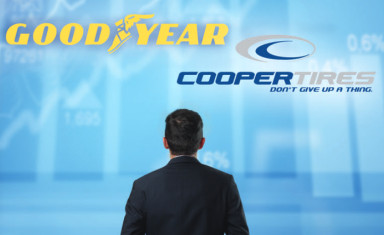 The Goodyear Tire & Rubber Company has confirmed that it has completed its acquisition of Cooper Tire & Rubber Company, finalizing the merger agreement announced on 22 February 2021. The announcement brought with it one or two more hints of how the synergisation of the two businesses might work.
Goodyear expects to achieve approximately $165 million in run-rate cost synergies within two years. According to the company, the majority of the cost synergies will be "related to overlapping corporate functions and realizing operating efficiencies". But manufacturing synergies are not ruled out by such language as the expectation of creating "additional value from manufacturing and distribution." Perhaps surprisingly, Goodyear reports that there could be "opportunities for expansion of select Cooper facilities". And "additional revenue growth opportunities are expected to result from the addition of the Cooper brand to Goodyear's global distribution network", which could be interpreted as a sign that Cooper sales and marketing functions will be folded into Goodyear's.
"We are excited to officially bring Goodyear and Cooper together and unite our shared focus on customers, innovation and high-quality products and solutions. This combination strengthens Goodyear's ability to serve more consumers globally and provides increased scale to support greater investments in new mobility and fleet solutions," said Richard J. Kramer, Goodyear chairman, chief executive officer and president.
For detailed analysis, check out our special Goodyear-Cooper acquisition digital supplement.