The Goodyear/Cooper combination's synergies; global headquarters to be in Akron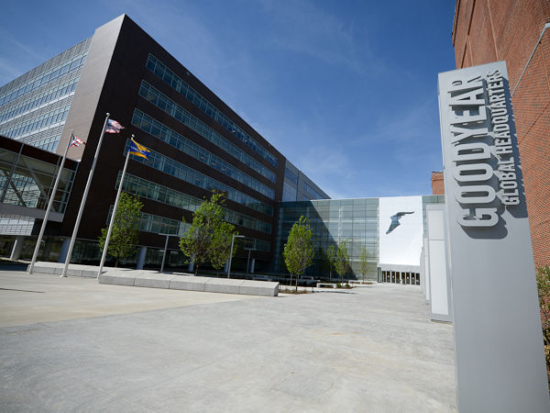 Explaining the rationale behind Goodyear's multi-billion dollar acquisition of Cooper Tire, executives said the combination offers "compelling strategic and financial benefits". Specifically, they suggested the transaction "further strengthens Goodyear's leading position in the US, while significantly growing its position in other North American markets." With just two home-grown domestic tyremakers in the US (Goodyear and Cooper), that much is clear. However, the benefits of the announced merger are not limited to North America. In China, the combination will almost double Goodyear's presence. According to Goodyear, it will also increase the Akron, Ohio-based tyremaker's OE tyre supply position, while creating broader distribution for Cooper replacement tyres through Goodyear's network of 2,500 branded retail stores.
As far as brands are concerned, Goodyear is already sending out signals that it will avoid the kind of two premium brand strategy it during the Dunlop era. Indeed, Goodyear says the combined company will have "the opportunity to leverage the strength of Goodyear original equipment and premium replacement tyres, along with the mid-tier power of the Cooper brand, which has particular strength in the light truck and SUV segments." In other words, Cooper's brands will be inserted into the range beneath Goodyear.
Financially, Goodyear expects to achieve approximately $165 million in cost synergies within two years of closing the transaction. The majority of the cost synergies will be related to overlapping corporate functions and realizing operating efficiencies. In addition, the combination is expected to generate "net present value" of $450 million or more by utilizing Goodyear's available US tax attributes. However, the expected cost synergies from this transaction do not include manufacturing-related savings.
As far as paying the multi-billion dollar pricetag is concerned, Goodyear intends to fund the cash portion of the transaction through debt financing and has secured a committed bridge financing facility led by JPMorgan Chase Bank, N.A. And therefore, synergies will be necessary in order to achieve the necessary value to cover the added costs of financing.
With talk of synergies and cost savings as well as the "overlapping corporate functions", the obvious question is which factories, offices and roles will remain and which will not endure in a combined Goodyear-Cooper future? Such language necessitates that there will be some cuts, but it is not yet clear exactly what and exactly where. Goodyear's stipulation that its estimated synergy figures "do not include manufacturing-related savings" can also be taken two ways, meaning either: they do not at present or will not in future. In light of the scale of the takeover and the manufacturing rationalisation of the wider market, the latter scenario would seem unlikely. What we do know is the combined company will be headquartered in Akron, Ohio, but Goodyear expects to maintain a presence in Findlay, Ohio.