Sinochem Holdings established through ChemChina, Sinochem restructuring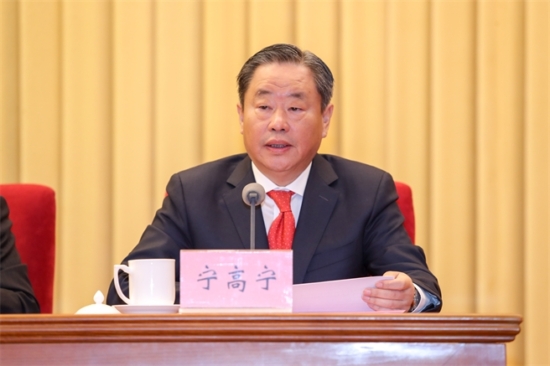 The restructuring of Sinochem Group Co., Ltd. and China National Chemical Corporation Ltd. (ChemChina) has resulted in the establishment of a new entity, Sinochem Holdings Corporation Ltd. (Sinochem Holdings). As of 8 May 2021, both Sinochem Group and ChemChina became wholly-owned subsidiaries of the new state-owned enterprise, which is said to be the world's largest chemical conglomerate.
Sinochem Holdings operates under the supervision of the State Council of the People's Republic of China's State-owned Assets Supervision and Administration Commission. Headquartered in Beijing, it has more than 220,000 employees and operates in eight business sectors. These cover life science, materials science, basic chemicals, environmental science, rubber and tyre, machinery and equipment, city operation, and industrial finance.
The new entity owns production and R&D facilities in more than 150 countries and regions around the world and possesses a full-fledged marketing network. After restructuring, Sinochem Holdings boasts 16 listed companies both in China and abroad, including: Yangnong Chemical (600486.SH), Adama (000553.SZ), Adisseo (600299.SH), Sinochem International (600500.SH), Luxi Chemical (000830.SZ), Haohua Tech (600378.SH), Elkem (ELK.OL), Pirelli (PIRC.MI), China Jinmao (00817.HK).
Aiming for global tyre business leadership
Sinochem Holdings considers itself a leader in the "world high-end tyre business." Through its ChemChina subsidiary, it owns China National Tire & Rubber Co., Ltd., a business that aims to "forge a world-class comprehensive rubber and tyre enterprise by technological innovation and brand building."
China National Tire & Rubber operates 24 plants in 13 countries and sells its products in more than 160 countries and regions around the world. It is the controlling shareholder of listed companies Pirelli & C. S.p.A. and Aeolus Tyre Co., Ltd. Through a share entrustment agreement announced towards the end of 2020, Aeolus Tyre currently possesses a 62 per cent shareholding in Prometeon Tyre Group (PTG), the business formerly known as Pirelli Industrial. A further major China National Tire & Rubber asset is Qingdao Rubber Six Conveyor Belt.
Marco Tronchetti Provera, executive vice-chairman and chief executive officer of Pirelli, calls the creation of Sinochem Holdings the "birth of a truly global company." In a statement, Tronchetti Provera wished "all employees, managers of the company all the success that such an important global company deserves."
Giorgio Bruno, chief executive officer of PTG, says "we are proud as Prometeon to be part of this important success." He adds that "this operation confirms that the future of (the) global economy will be mainly pushed forwards by important partnerships, and will allow the new company, as well as all its control entities, to further optimise resources and locations while enhancing innovation."
In Science We Trust
Looking ahead, Sinochem Holdings aims to uphold the value of 'In Science We Trust' and will "strive to build up a technology-driven innovator and a world-class chemical conglomerate, constantly upgrade technological innovation, core competitiveness and sustainability, so as to create maximum value for customers, shareholders and employees, and contribute our bit to the development of chemical industry and social progress."
New logo reflects chemistry's position in nature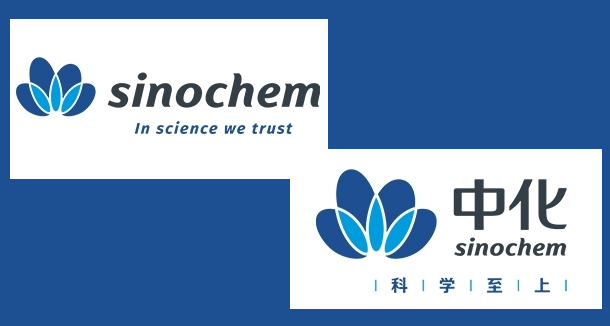 The motto 'In Science We Trust' appears, in either English or Chinese, on Sinochem Holding's new logo. The company shares that the logo is inspired by chemistry's role in the cycle of nature. "Chemistry is part of nature; it should be like flowers in nature, beautiful and fragrant, for use by mankind and then return to nature." Ning Gaoning (Frank Ning), chairman of Sinochem Holdings, adds: "So we have designated one of Chinese people's favourite flowers, the peony, as the representative and symbol of the chemical industry, and that's why our logo features the peony."