ChemChina names Sinochem boss as new chairman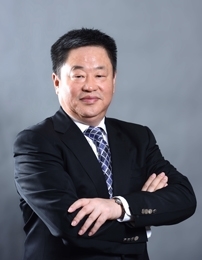 Ren Jianxin has retired as chairman of ChemChina. His successor has been named as Ning Gaoning (Frank Ning), who concurrently serves as chairman of Chinese state-owned petrochemical and fertiliser company Sinochem. Ren's replacement by the chairman of ChemChina's rival is considered by many a precursor to a merger between the two firms, an arrangement that would create a group with annual turnover in excess of £100 billion.
It has, however, been reported that neither Ren nor Ning are in favour of a merger. Reuters writes that the former is "loath to leave a company he built from scratch" while the Sinochem chairman is "likely to be concerned about ChemChina's high debt levels and complex internal structure."
Ren established his first company, Bluestar, in 1984. Initially employing just seven people in his industrial solvents factory, Ren grew the business into China National Bluestar (Group) Company. In 1996, Ren founded ChemChina by taking control of more than 100 struggling chemical factories in China. These facilities remained state-owned and their merger was officially approved by the Chinese government in 2004, at which time the name China National Chemical Corporation (ChemChina) was adopted and Ren became general manager. He was appointed chairman of ChemChina in December 2014 and oversaw the company's acquisition of Pirelli the following year.
Prior to his appointment as chairman of Sinochem, Ning Gaoning served as chairman of food and grain group COFCO, and prior to that, led the China Resources Group. He holds an MBA from the University of Pittsburgh.
On the latest annual list of the Fortune Global 500, which was released earlier this month, ChemChina ranks 167th, up by 44 places over 2017, and is named as the third-largest producer of chemicals. According to the Global 500 list, the company has 142,083 employees and annual revenue of £44.1 billion. Sinochem Group also appeared on the Global 500 list, in 98th place and as the fifth-largest company in the wholesale sector. Sinochem's annual revenue amounts to £58.3 billion, and the company employs 63,799 people.