Gavin Marshall joins TyreRunner.com board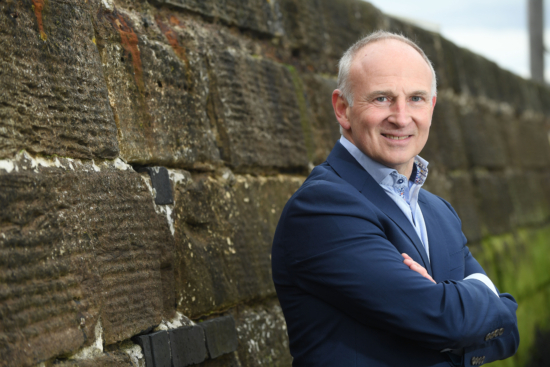 TyreRunner.com has appointed Gavin Marshall to its board of directors weeks after TyreRunner.com revealed plans to double headcount. Marshall was previously the CEO of Middlesbrough-based North Eastern Tyres & Exhausts (NETE) which he successfully sold to Stapleton's tyres, a wholly owned subsidiary of the Itochu corporation of Japan, parent company to Kwik-fit.
Launched in 2019, Edinburgh based TyreRunner.com is seeking to capitalise on the trend towards online tyre retail. Ten years ago such transactions accounted for less than 3 per cent of total tyre sales in the UK, by the end of 2021 it's expected that online sales will account for more than 15 – 20 per cent of the tyre market.
Commenting on his new appointment Marshall said: "I'm delighted to be joining TyreRunner.com at such a pivotal point in their journey. Online tyre sales have historically been a niche sales channel for retailers but it feels like the tide is firmly turning on in 2021 and TyreRunner.com is poised to really accelerate that for retailers large and small".
Bryan MacMillan, CEO of TyreRunner.com, added: "Gavin has worked in every corner of the tyre industry from manufacture, to wholesale distribution and retail tyre and autocare; his expertise will be invaluable to help steer our growth in the years ahead. Our aim for TyreRunner.com is to expand our same-day online booking facility so that every town in the UK has a same-day mobile or in-centre fitting option available to them within a 5-mile radius; Gavin's deep knowledge of the retail and wholesale supply chains will be key to us achieving that ambition."
Tyre Runner is a tyre price and booking comparison platform. Launched in 2019 by the former Kwik-Fit and Ominfone software engineer Bryan MacMillan, TyreRunner.com is supported by a board of tyre industry veterans. Frustrated by the lack of digital innovation in the automotive aftercare industry, Bryan left Kwik-Fit in 2015 to found several software companies focused primarily in the automotive sector.
Gavin Marshall started his career at the tyre manufacturer Pirelli as a Graduate Trainee, He moved up through the organisation before changing direction to automotive retail aftercare and wholesale tyre distribution where his career accelerated.
As CEO of North Eastern Tyres and Exhausts (NETE), Marshall successfully grew the business through to its subsequent sale to Stapletons tyre services the fully owned subsidiary of the Itochu corporation of Japan, parent company to Kwik-fit and Stapletons tyre services. Prior to the sale of NETE, Gavin, simultaneously served on the board of Group Tyre – the largest independent tyre distributor in the UK with revenue of £150 million.
After the sale of NETE, Gavin continued to work in senior roles within Itochu's £1 billion+ UK tyre business. Latterly, Gavin has spent time mentoring others in the automotive industry in NED and advisory positions.