Customised Trelleborg tyres for Valtra's anniversary T Series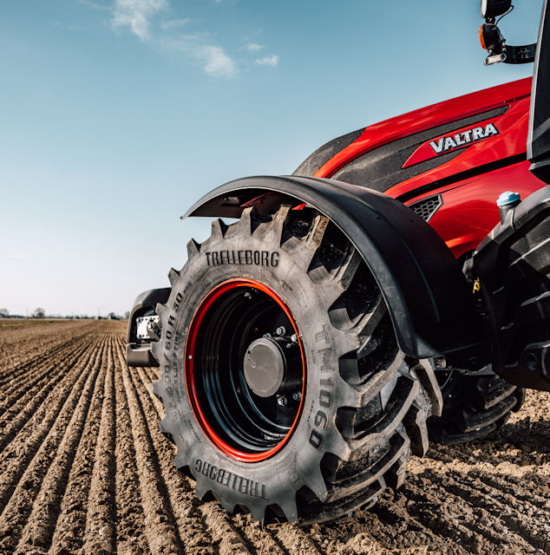 Trelleborg Wheel Systems is celebrating the 70th anniversary of tractor and agricultural machinery manufacturer Valtra with its tyre personalisation service, YourTire. Among the initiatives to honour Valtra's milestone, Trelleborg has employed YourTire to create bespoke TM1060 tyres with Valtra's anniversary logo. These tyres will be fitted to a limited-edition version of the Valtra T Series tractor released to celebrate the occasion.
"Trelleborg is delighted to celebrate Valtra's 70th anniversary," says Elio Bartoli, president EMEA & Global OEM at Trelleborg Wheel Systems. "We believe that our long-term partnership with Valtra is a perfect fit, as the company has been a pioneer of innovation and customisation within the tractor industry. Together we take agriculture to the next level, providing customers with a unique solution."
The YourTire personalisation service enables customers to customise their new set of Trelleborg radial tractor tyres with a name and logo of their choosing. Trelleborg Wheel Systems unveiled the service at Agritechnica 2017.