Video: Trelleborg 'hops' to space with 3D animation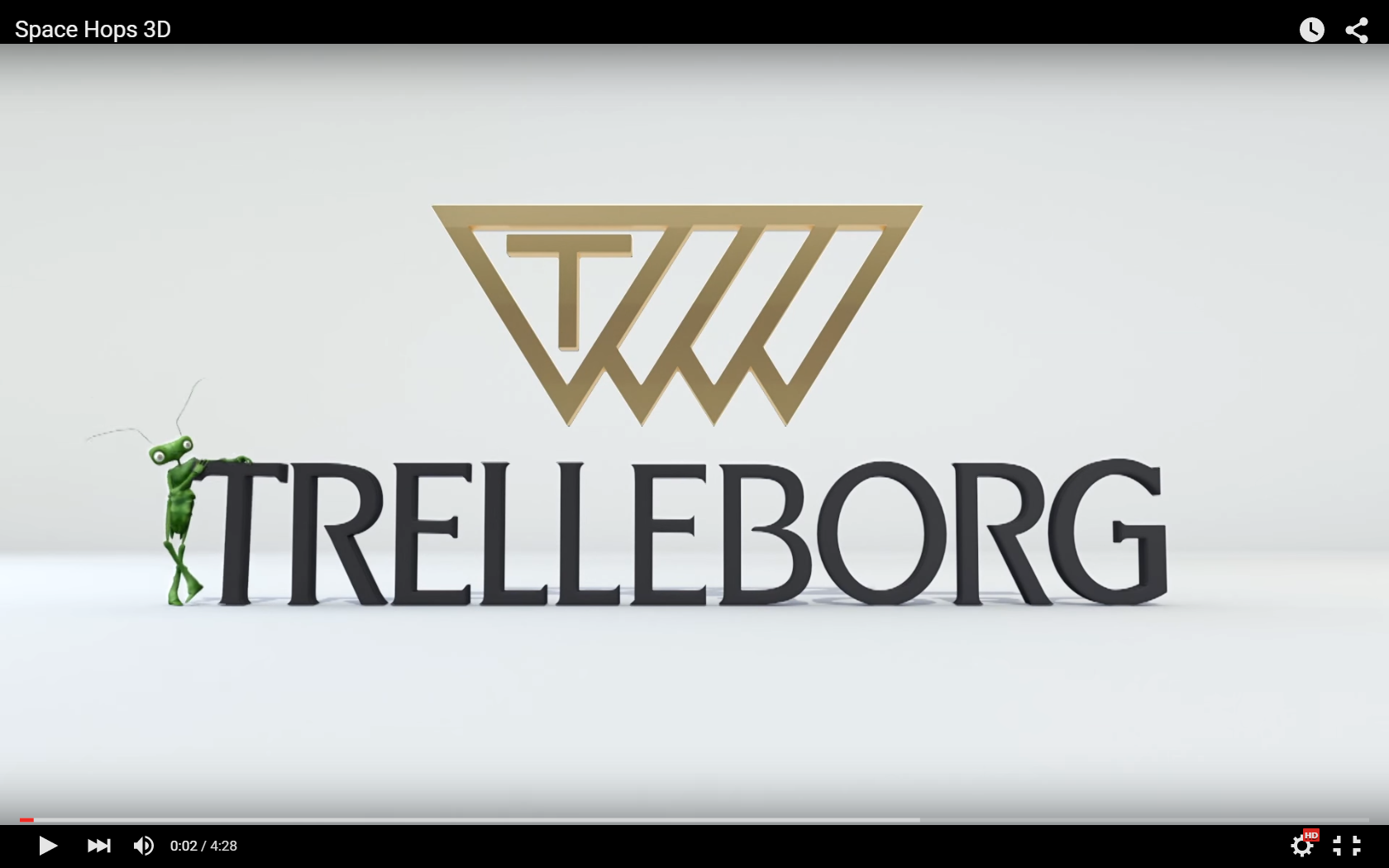 Trelleborg has launched the third episode in its series of 3D animated movies. Designed to appeal to Trelleborg's agricultural tyre customers and the next generation of farming professionals, the short – titled 'Space Hops' – was created using sophisticated 3D animation techniques. In the latest instalment, Trelleborg's animated cricket character is abducted and finds himself at Trelleborg's Innovation Space Center. While on board, he assists in the development of the technological features of Trelleborg's premium radial agricultural tyre.
One such development is Trelleborg's ProgressiveTraction technology, a concept designed to improve farming efficiency through a "double lug" design. Operating on the soil at different times, the double lug progressively releases higher traction when required. The double lug also provides the tyre with better floatation capability, ensuring an even pressure distribution over the extra wide footprint.
Lorenzo Ciferri, marketing director, Agricultural and Forestry Tyres, Trelleborg Wheel Systems, says: "The first two episodes, which have over 65,000 views on the TrelleborgAgri Youtube Channel and proved hugely popular amongst visitors to Trelleborg's dedicated '3D cinema' at agricultural exhibitions across the globe. Following this overwhelming success, we knew we simply had to launch a third episode.
"At Trelleborg we don't communicate to our customers, but with them. With that in mind, our series of 3D animated movies enables us to not only effectively and directly communicate with our customers, but engage the next generation of farming professionals."
'Hopping back to the future', the first episode in Trelleborg's series of 3D animated movies, follows the cricket 'farmer' through the ages, tracking his journey as he comes face-to-face with evolving tractor generations and the latest sustainable agricultural cultivations and technologies. From x-ply tyres, through to upgraded tractors equipped with radial technology tyres; the cricket learns how to survive and work alongside these new technologies.
'Digital Hops', the second episode in the series, sees Trelleborg's animated cricket character getting to grips with a number of innovative tools and services for mobile applications. These include Trelleborg's Tire Efficiency, Dealer Locator, aTtraction, Load Calculator, Tire Book and Tire iBrochure apps.
'Space Hops' will be launched at leading agricultural exhibition, Agritechnica 2015, to be held in Hannover, Germany, from 8 to 14 November, 2015. Located in hall 20, stand B06.