Trelleborg to present virtual recreation of European Road Show at Agritechnica 2015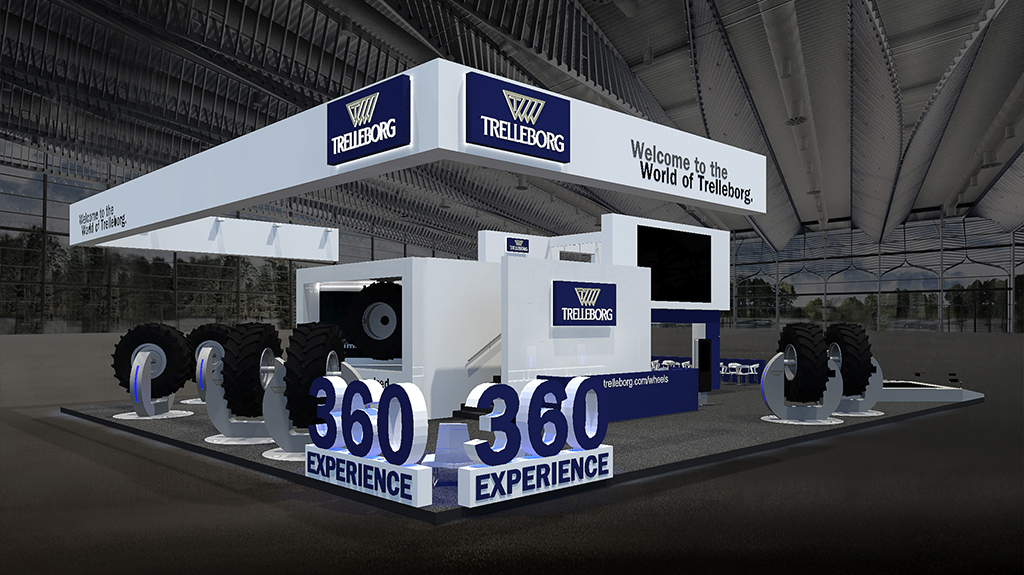 As well as presenting its latest tyre to feature ProgressiveTraction technology and other agricultural tyre and wheel products, Trelleborg will provide Agritechnica visitors with the opportunity to experience one of its 2015 European Road Show's many stops.
Lorenzo Ciferri, marketing director, Agricultural and Forestry Tyres at Trelleborg Wheel Systems, says: "Following the overwhelming success of our 2015 European Road Show, we've decided to do things a little differently at this year's Agritechnica. On stand we'll be providing visitors that didn't attend the 2015 Road Show or those that did and want to relive it, with the opportunity to experience one of the many stops using innovative Oculus rift virtual technology.
"This remarkable technology will provide visitors with the chance to virtually take part in the Road Show's field demonstrations, which showcase how farming professionals can produce more, with less, with Trelleborg. The Road Show is to return in 2016 with yet more stops and visits to countries we have not yet been to."
Trelleborg's 350sqm stand (B6, Hall 20) will also feature a designated area providing farming professionals with access to its range of advanced, user-friendly digital tools and apps. Centrally a large totem touch screen will feature the Trelleborg Load Calculator (TLC), which identifies the precise load per axle of tractors and the optimum tyre pressure for each farming application. As an official partner of the Farming Simulator 15 video game, visitors will also have the opportunity to tackle the challenges of modern agriculture, while making themselves familiar with Trelleborg tyres across a range of applications.
The third episode in Trelleborg's series of 3D animated movies, 'Space Hops', created using sophisticated 3D animation techniques, will also be launched.
Other Trelleborg products on show include the giant IF900/65R46 TM1000 High Power tyre. With the widest footprint on the market, providing optimum pressure distribution and therefore respect for the soil, the tyre will be suspended on stand over an ant to replicate the tyre's advertising campaign, titled 'Trelleborg, 500 hundred kilograms of lightness'.
Trelleborg's TM3000 tyre, the generation of radial tyre designed specifically for harvesting applications will also be on stand alongside its TH400 Agro Industrial radial range for telescopic handlers, backhoes and mini loaders.