Bridgestone investing in flagship mining tyre plant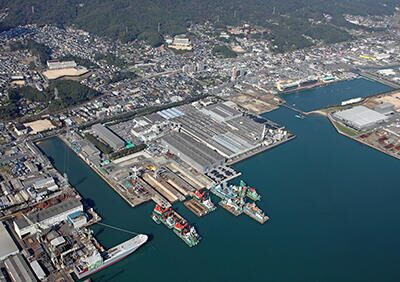 Bridgestone Corporation is investing 10.2 billion yen (£68.0 million) in "cutting-edge equipment" for certain facilities at its Shimonoseki plant in Japan, the company's flagship production base for tyres used in mining and construction applications. Installation of this equipment is scheduled to begin next year and be completed by the end of 2025.
According to Bridgestone, the installation of cutting-edge equipment at the Shimonoseki Plant will be "an important part of strengthening and expanding the mining tyre and solutions business as called for by the Group's Mid-Term Business Plan." The new equipment will boost the Shimonoseki plant's productivity and enhance product quality, and Bridgestone says it will also make the production system even safer and better prepared for emergencies or disasters.
Recycled resources – emergency lifelines
The equipment will be installed together with new infrastructure that will further contribute to Bridgestone's implementation of its Sustainability Business Framework roadmap, which entails linking its initiatives for recycling resources and contributing to the realisation of a carbon neutral society with its business model.
Specific measures include the installation of solar power generation equipment to increase the portion of the Shimonoseki Plant's electricity generated from renewable energy. In addition, Bridgestone will equip the plant with a water purification system to convert industrial water used in tyre production into drinkable water in order to reduce the impact on the surrounding environment. Both facilities will be available as "supply lifelines" to the surrounding community in the event of a natural disaster.