NeroForce supporting online sales with print catalogue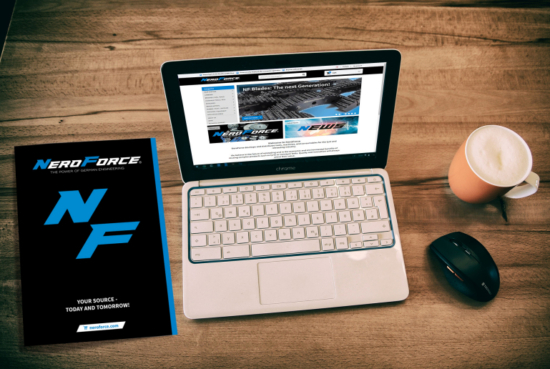 Acknowledging that a place still exists for those adhering to the old school ways, tyre making and retreading tool specialist NeroForce GmBH has supplemented its www.neroforce.com online shop with a print catalogue.
When asked the reason for swimming against the digital tide, NeroForce explains that while we may "ask whether this makes sense," it has "become clear in recent years that offering goods online, whether in the private or commercial sector, only reaches those buyers who are also regularly online and are familiar with buying goods via the internet."
NeroForce managing partner, Andreas Müller, adds: "With a general catalogue, however, we can also reach customers who may be in their familiar and usually positively perceived environment: Home and offline. Here, people find the time and peace to read through the catalogue without the distraction of competitor advertisements."
A browse through the catalogue reveals not only a large assortment of tools for tyre machining and retreading. It also features specific solutions for the repair of OTR tyres and conveyor belts, machines for laser marking of tyres or even an offer for the individual production of carbide tools according to the purchaser's own measurement specifications.
The catalogue also retains close links to the online shop – customers can enter article numbers listed in the catalogue into the site's search window in order to obtain additional information and, for registered customers, pricing and current availability.