Goodyear and Cooper shares up 30% after takeover news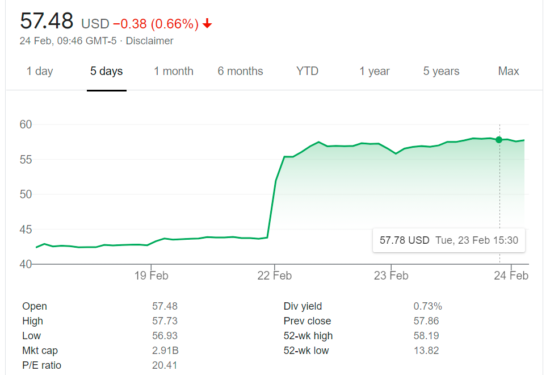 Goodyear's takeover of Cooper Tire has been positively received by the stock markets, with Cooper's share price jumping 31.8 per cent from 43.81 before the news was announced to $57.75 two days later. Goodyear's share price also swelled, up 28.9 per cent from $13.52 beforehand to $17.43 48 hours after the takeover news was released.
The financial details of the transaction help to explain why Cooper stock has become so attractive. Under the terms of the acquisition transaction, which has been approved by the Boards of Directors of both companies, Cooper shareholders will receive $41.75 per share in cash and a fixed exchange ratio of 0.907 shares of Goodyear common stock per Cooper share for a total equity value of approximately $2.8 billion. This represents a premium of something like 24 per cent to Cooper's closing stock price on 19 February 2021, and a premium of 36 per cent to Cooper's 30-day volume weighted average price as of the close on 19 February 2021.
Founded in 1914, Cooper is the 5th-largest tyre manufacturer in North America by revenue with approximately 10,000 employees working in 15 countries worldwide. Cooper products are manufactured in 10 facilities around the globe, including wholly-owned and joint venture plants. The company's portfolio of brands includes Cooper, Mastercraft, Roadmaster and Mickey Thompson.