Vredestein launches Ultrac summer tyre – 15% better performance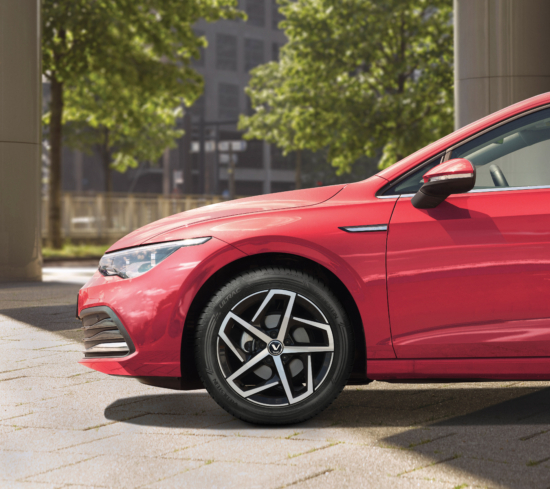 The latest car tyre from Vredestein boast wet and dry performance 15% better than its predecessor, while a focus on sustainability has seen fuel efficiency increase by 5%
Vredestein has launched its new Ultrac car tyre today, with a range of sizes between 15 and 18 inches suited to many of Europes biggest selling compact-medium sized cars. The tyre, the third Vredestein has launched during the pandemic, has been developed with full life cycle sustainability a key consideration. Yet the Ultrac's performance in wet and dry conditions is also head and shoulders above its predecessor – the manufacturer says overall performance is 15 per cent better. In addition to its green credentials, the Apollo Tyres global R&D centre in Enschede, Netherlands focused on safety and comfort. As a result, the company's flagship European brand calls the tyre's performance "best-in-class". Hosted by Formula 3 driver Vicky Piria, the tyre's launch was streamed online in a virtual presentation suite, with chief technical officer Daniele Lorenzetti supplying insight into the development of the new tyre.
Vredestein Ultrac characteristics
Vredestein's double-digit leap forward in tyre handling and high-speed cornering performance is supported by several technical developments. The Ultrac features an enhanced tyre cavity with a squarer footprint. Its stiffer tread pattern and centre rib with parabolic lateral grooves enhance steering response and precision for a safe and dynamic driving experience. Additionally, the tread has been formulated to deliver a 5 per cent improvement in rolling resistance, boosting fuel efficiency and reducing CO2 emissions. Alongside its performance benefits, Vredestein has channelled its usual appealing aesthetics into the all-new Ultrac.
The Vredestein R&D team used next-generation tread compound technology to achieve 10 per cent better braking than its predecessor on dry and wet surfaces. This results from the new Ultrac's 50 per cent increase in traction-enhancing silica and resin compounds, combined with multifunctional polymers, the manufacturer states.
Vredestein states that it prioritised comfort and the optimisation of the driver experience in the development of the Ultrac. Shock absorption is enhanced by reduced apex height, optimised sidewall construction and increased flex zone to deliver a quieter ride. In addition, the pitch sequence of the tyre has also been optimised at different tyre diameters to increase acoustic comfort.
'Significant leap forward'
Yves Pouliquen, sales and marketing director Europe, said: "Building on over two decades of development, the all-new Ultrac tyre represents a significant leap forward for handling, comfort and noise reduction in the summer tyre market. Our R&D engineers have achieved new levels of performance while minimising rolling resistance to deliver a tyre that achieves class-leading performance, superb comfort and outstanding looks."
Summer tyres remain the dominant choice for motorists in many European markets, making the new Ultrac variant one of the Vredestein brand's most significant products. The company believes the new tyre will "strengthen its brand position across key markets while reinforcing Vredestein's renowned premium performance qualities."
We're attending the virtual launch of the new @Vredestein Ultrac summer car tyre, presented by Formula 3 driver @VickyPiria

— Tyrepress.com (@Tyrepress) January 27, 2021