Linglong launches Hubtrac brand tyres in European market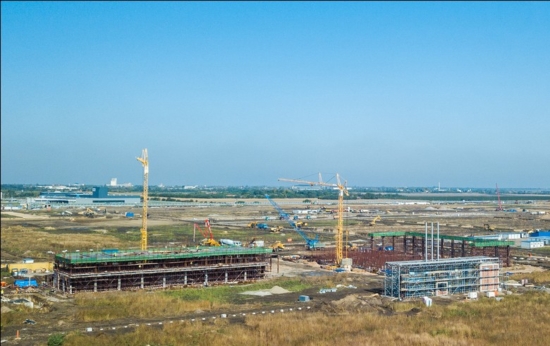 Linglong Tire brought its Hubtrac brand to market in October 2020. The release will see more than 150 stock-keeping units (SKUs) launched in European market in stages. The new brand will be produced at Linglong's global production bases including its Thailand and Serbia plants (pictured). The European market-orientated range has been designed with the forthcoming 2021 tyre labelling update and enhanced retreadability in mind.
According to Linglong, the Hubtrac tyre range focuses on commercial vehicle applications and "special tyre series". Specific commercial vehicle categories covered include: long haul, regional, on/off road, mine, winter and urban, with more than 150 SKUs.
The Hubtrac range also features a new naming method and new sidewall design. "Several products of the new generation are under design and will come out to the market soon, which is more attractive to the market and can achieve better performance with advanced technology," the chief R&D designer of the Hubtrac brand commented.
Continuing, the chief operating officer of the Hubtrac Brand pointed out how the range has been customised for European customers: "it is well known that European market has higher requirements on tyre safety, wear resistance, re-treading, and environmental protection of all steel truck tyres. EU new labelling rules will be carried out from 1 May 2021. Maybe those high requirements are a big challenge to many tyre factories, but it is also an opportunity for tyre manufacturers who are always focusing on and investing in the European market."
At present Linglong has five Chinese manufacturing bases in Zhaoyuan, Dezhou, Liuzhou, Jingmen, Changchun (under construction) and two overseas manufacturing bases in Thailand and Serbia (under construction).