Pirelli extends winter know-how to bike tyres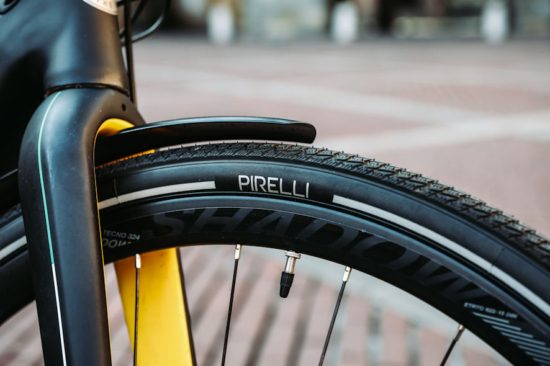 We don't usually cover bicycle tyres on Tyrepress.com but have made an exception this time as Pirelli's utilised its experience with car winter tyres to develop the first winter tyre for pedal-powered and electric bikes. Called the Pirelli CYCL-e Winter, the tyre aims to provide mobility to those who want to keep on riding during the colder months.
Pirelli's R&D team created a tread pattern featuring widespread lamellar notches. It explains that these guarantee good grip in a range of conditions. The tread compound adapts to low temperatures and has a short warm-up to ensure adequate traction on all urban road surface conditions encountered during the winter. The compound consists of two layers – a 'cap' compound in contact with the asphalt and a 'base' that works to prevent punctures. Pirelli Cycl-e tyres also contain crumb rubber from end-of-life car tyres.
Pirelli offers the Cycl-e WT in sizes 37-622, 42-622 and 50-622, with weights varying between 780g and 1110g.