Pirelli launches P Zero Winter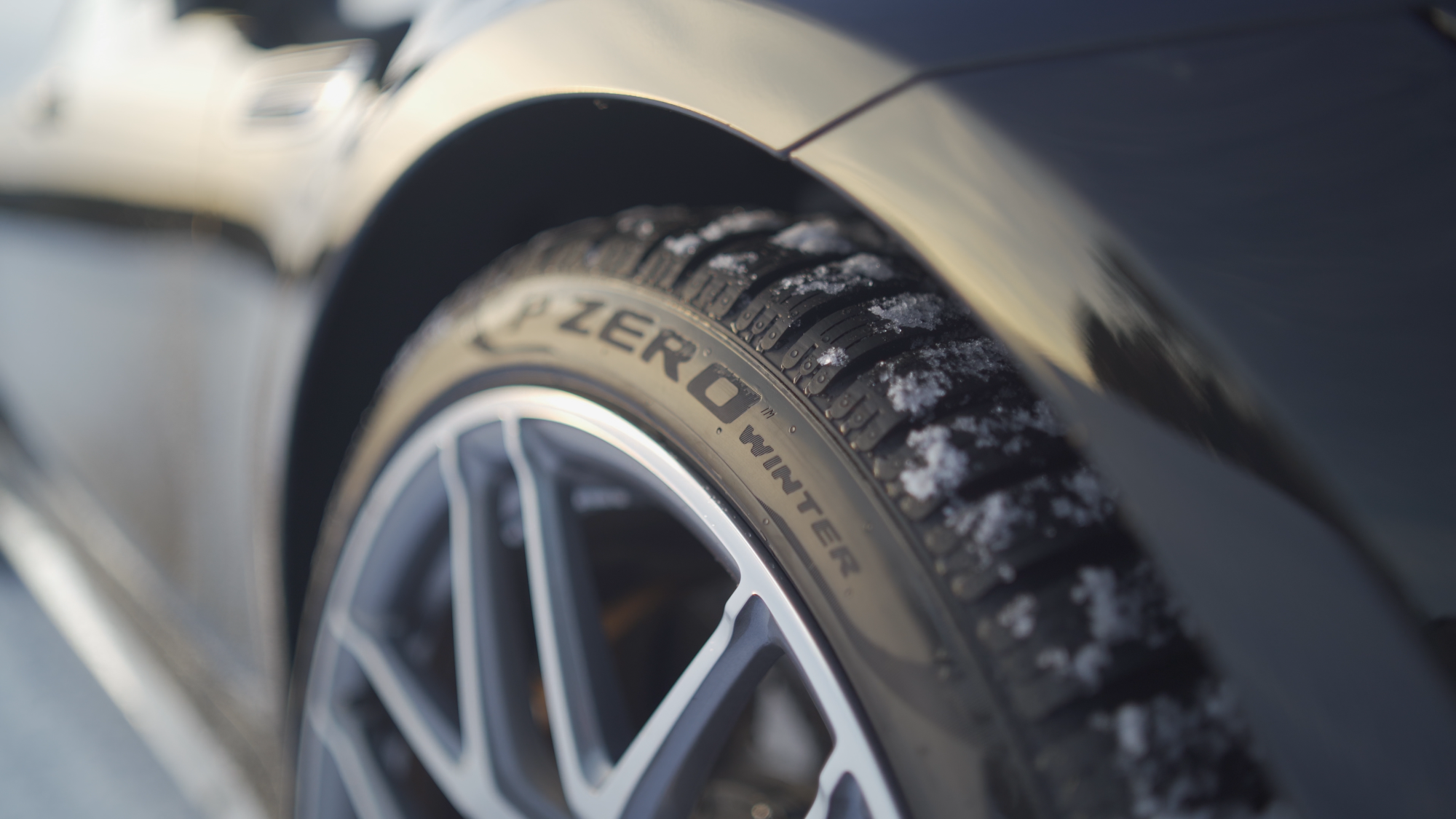 New tyre billed 'first winter tyre with the performance of a summer tyre'
Pirelli has premiered its new P Zero Winter at the Geneva Motor Show, along with the Track Adrenaline system, a new 'Elect' EV-orientated sidewall marking and an update on its Color Edition tyres as original equipment.
In short, the P Zero Winter seeks to extend its right-tyres-for-the-right-vehicle philosophy into the very highest levels of the seasonal segments. After all, the thinking goes, the same performance driver that invested in a top-notch car will want to shod their vehicle in a matched product, whatever the season.
According to Pirelli, "the world's carmakers need tyres for their performance cars that can cope with the prodigious power and torque that these vehicles are capable of generating, even in low grip conditions." This convinced Pirelli to ensure that the new P Zero Winter followed the same path as its summer equivalent throughout its development, technical choices, and homologation with car manufacturers.
With the arrival of the new Winter tyre, the P Zero family now offers every type of tyre to equip the world's most sporting and prestigious cars. Every tyre is distinguished by a specific marking on the sidewall that testifies to the joint development work carried out by Pirelli's engineers alongside their counterparts at each car manufacturer, ensuring that there is a tailor-made Pirelli tyre for every car. This process sums up Pirelli's 'perfect fit' strategy, with every marked tyre delivering exactly the right technical performance to complement the inherent characteristics of the car it is fitted to. This strategy is also rigidly applied to the new P Zero Winter.
Andrea Casaluci, Pirelli's General Manager Operations, said: "P Zero is Pirelli's most important brand: the one that sets us apart. It represents an icon of performance and reliability in the automotive world. Starting with Formula 1 tyres, right up to tyres for electric cars and now also winter tyres – sold by the world's most glamourous tyre shops – P Zero represents the very essence of our strategy. It's a strategy that has turned out to be a winning one: we supply original equipment tyres to more than half the cars in the prestige sector, we partner with the world's most important carmakers, and we continue to grow – accompanying our customers at this important moment of technological transition in the automotive industry."