RH Claydon's new Launceston warehouse set for early 2021 completion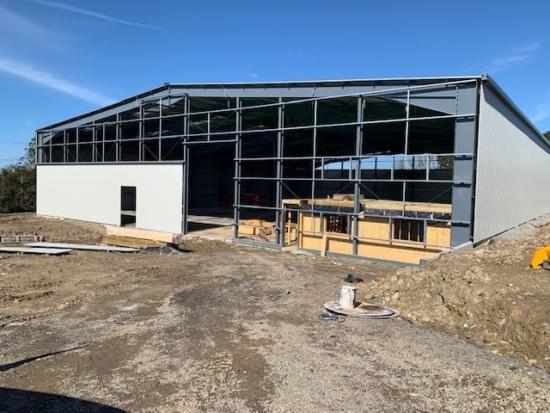 Work on RH Claydon's new 20,000 square feet warehouse in Launceston, Cornwall is almost complete. RH Claydon (RHC) representatives are aiming for the location to be fully operational in January 2021. For them, more space means more stock to supply the tyre wholesaler's "already growing customer base in the south west of the UK".
Commenting on the news, company director Ruby Claydon told Tyres & Accessories: "We are excited that our new Launceston building is underway. It will double our capacity to hold stock for our customers in the south west. We believe our delivery service in the area is already the best in the tyre industry, however this expansion will further ensure we hold more than enough stock to cater to all our customer's needs.
"RHC have always believed in putting the customer first and we know the value of not only having the stock, but also delivering it quickly and correctly. This expansion will help us provide an even better service to our customers."
Prior to the doubling of on-site capacity, RH Claydon opened its initial warehouse in Launceston in 2017.