Kirkby Tyres celebrate second straight Truck & Agricultural Tyre Supplier of the Year Award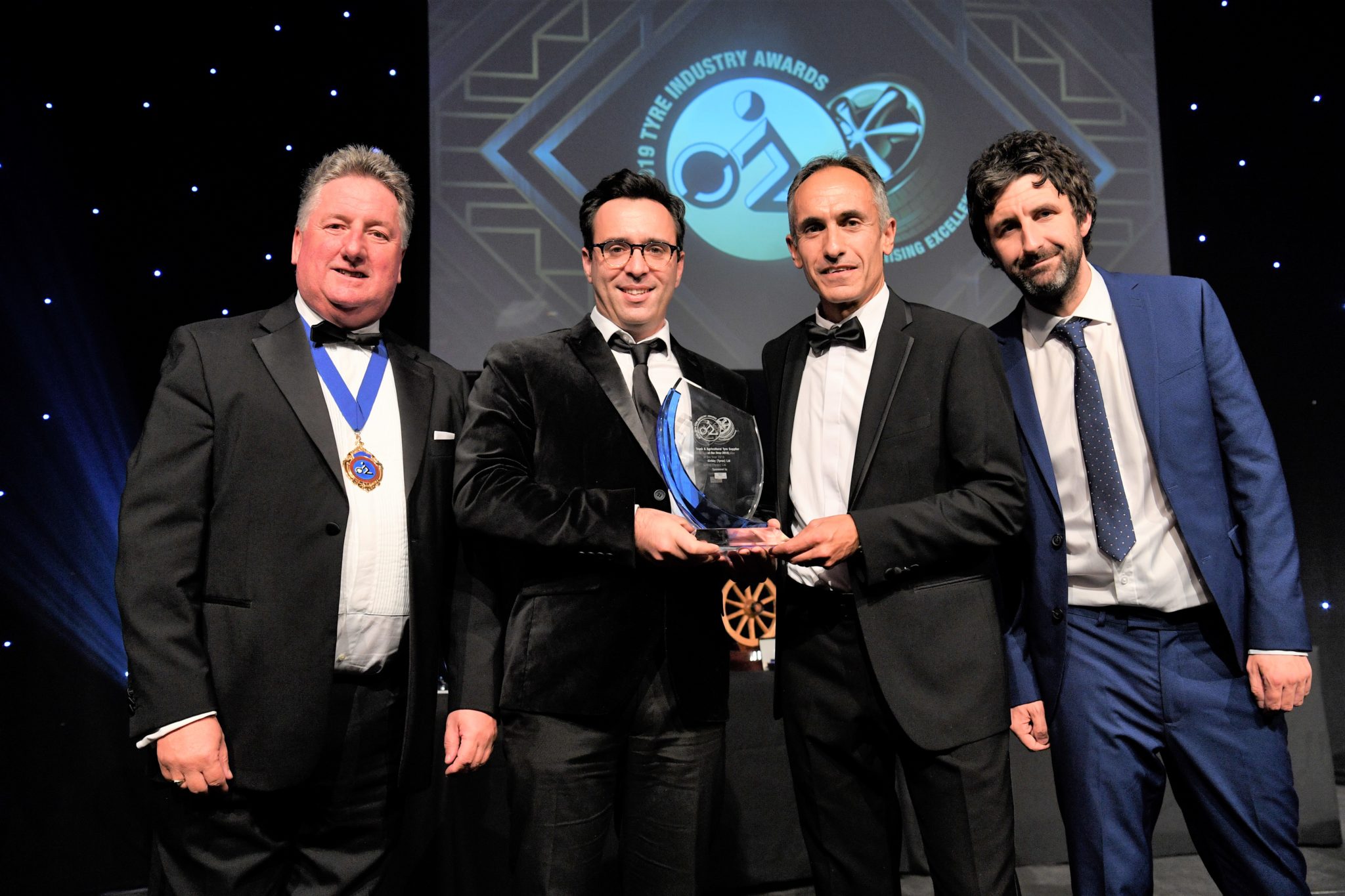 When Kirkby Tyres received the prestigious Truck & Agricultural Tyre Supplier of the Year Award (2019) on 3 October, it marked the second consecutive year that the Liverpool-based wholesaler had won the award.
Following NTDA member nominations, the award is given on the recommendation of a panel of judges from across the tyre and related industries. The award acknowledges outstanding performance and takes consideration of ISO related best practices within the industry. In this case, the panel paid particular focus to the entrants' processes with regards to: Stock administration, management and rotation; Demonstration of excellence in the supply of product and outstanding customer service, customer testimonials technical expertise and after sales service; and innovation through technology, product and marketing.
Marketing director Michael Rosenthal commented: "This award simply wouldn't be possible without the efforts of our dedicated and hardworking employees. We have some of the most experienced industry participants, ready to provide customers with the technical knowledge they require. We would also like to pay special thanks to our loyal and supportive customers and suppliers. Together with their cooperation we hope to make further inroads in 2020 and bring about further mutual success.
"At our recently expanded Liverpool headquarters we now hold over 100,000 tyres and wheels across over 700 tread patterns and more than 6500 SKUs. Our cut-off time has now been extended to 5pm for nationwide next day free delivery for a minimum of one unit, regardless of size. We are the go-to distributor for off-highway tyre and wheel solutions in the UK & Ireland.
"Not ones to rest on our laurels, 2020 will certainly be an exciting year ahead. We will see the start of 'phase 2' at our Liverpool headquarters, bringing total covered space to over 250,000 square feet along with some other exciting developments. Watch this space!"