PCL launches new CH3A01 and CH3A02 air connectors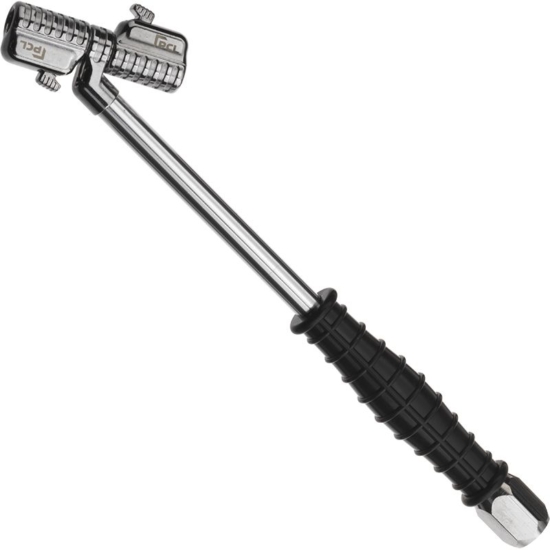 PCL has launched the CH3A01 Twin Swivel Clip-on Tyre Valve Connector and CH3A02 Single Swivel Clip-on Tyre Valve Connector. The two new models complement the recently launched CH2 air connectors, which have received excellent feedback since their launch last year and run alongside the popular CO3 range.
Designed by PCL and manufactured to the highest standards using the finest zinc alloy, aluminium and brass, with a non-scratch surface, the CH3 open end connectors grip the valve tightly with minimum effort. Enabling easy operation, a simple but effective thumb push button quickly releases the tyre valve, reducing non-value-added time. Robust and reliable, they are capable of delivering 10 bar (145 psi) pressure without leakage.
Featuring an ergonomic handle, the 360° swivel motion is designed to make tyre inflation easier on modern vehicles with larger alloy/steel wheels, as well as more intricate designs that make the valves more difficult to access.
As with all air connectors in the PCL connector range, the CH3 models have been developed through extensive in-house and external testing, and are fast gaining a proven track record of success – with feedback standing testament to PCL's ability to design tools which increase productivity and performance.
Gary Cutting, Director at Rotherham-based Bosch-approved car service centre, Walker Cutting said: "The new CH3 connectors have definitely met with the approval of our technicians, who now prefer them over previous versions as they are so quick and easy to use."
Meanwhile, Simon Prescott at Sheffield-based Holbrook Tyres & Exhausts recommends the CH3 range as a solid and dependable piece of kit, saying: "We are impressed with their performance, they are proving to be an extremely reliable and robust addition to our workshop."
Category Manager Simon Alexander said: "These highly durable CH3 connectors have been designed to provide operators with ease of use, comfort and flexibility, reducing non-value-added time. Therefore I am delighted to hear that customers have reported positive results from using them on their applications.
"We have already earned a world-wide reputation with our innovative portfolio of connectors, always keeping our promise that "Once a PCL air connector is on, it stays on!" However PCL is dedicated to continuous improvement, and this latest feedback demonstrates that our new CH3 swivel clip-on connectors are enabling our customers to achieve even higher performance and increased productivity."