Goodyear supplying Sports Prototype Cup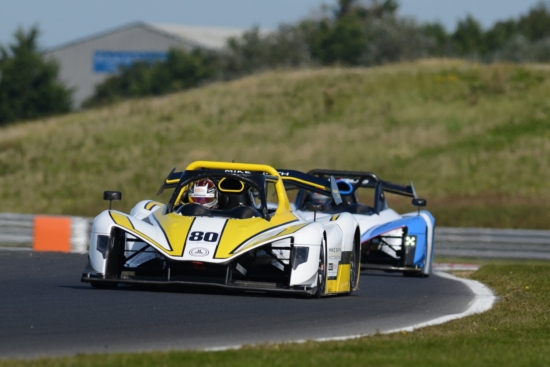 Goodyear has been confirmed as the tyre supplier to the Sports Prototype Cup and the partnership will begin at the Cup's Formula One support race at the Portuguese Grand Prix later this month.
The Sports Prototype Cup features classes for the Revolution Trophy and for other prototype cars such as Radicals. After pilot races in 2019 and a compressed season in 2020 due to the global lockdown, Cup representatives report ambitious plans for its first full season in 2021 and beyond.
The Cup's Revolution Trophy is for the new Revolution A-One race car. This carbon-fibre, high downforce sportscar is powered by a 3.7 V6 engine producing 440bhp/tonne. This places the car on the motorsport ladder for either those progressing to Le Mans style racing or as a high-level race car for amateur racers seeking ultimate performance.
The Formula One support race will exclusively showcase the Revolution A-One in front of an international audience and the grid will comprise twenty drivers from ten countries. It will also mark a return to the Formula One paddock for Goodyear, the most successful tyre manufacturer in the history of Formula One with 368 Grand Prix wins. The 2021 calendar will feature predominantly UK-based races combined with high-profile international guest races.
This is another sign of Goodyear's renewed commitment to motorsport. In the last two years Goodyear has been appointed as tyre supplier to the FIA World Touring Car Cup, British Touring Car Championship, MINI Challenge, the all-electric Pure ETCR series and the LMP2 categories of both the FIA World Endurance Championship and European Le Mans Series. The tyre brand is also the supplier to the latter's LMGTE category and to many teams in the Nurburgring-based NLS championship.