General Tire expands Grabber X³ tyre range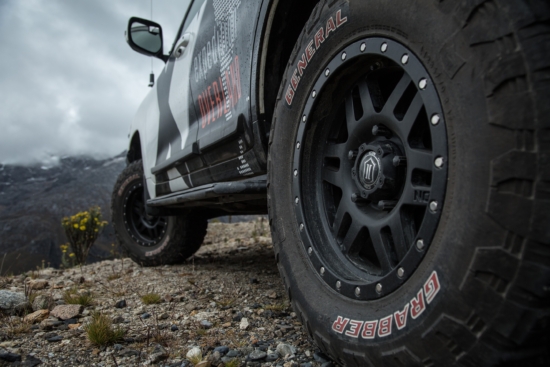 General Tire is expanding the Grabber X3 line-up. The tyre now offers a total of 38 versions of the off-road tyre, nine of them with red sidewall lettering.
In the Grabber X3, General Tire has developed an SUV/all-terrain model for both on- and off-road use. The emphasis, though, is clearly on off-road applications with an 80/20 off-/on-road weighting. To help meet demanding specifications, the development engineers at General Tire came up with three main technologies: Extreme Mud (X Mud) for maximum traction in deep mud, Extreme Dirt (X Dirt) for driving on gravel, and Extreme Rock (X Rock) for mastering rocky terrain. The Grabber X3 is available for 15- to 20-inch rims, while all sizes of this off-road specialist are approved for speeds of up to 99mph.
"The latest additions to the range, starting this fall, include the LT 265/60 R18 size," says Matthias Bartz, Business Development Manager, General Tire EMEA. "This fits a number of key models in the pick-up segment, like the Ford Ranger, VW Amarok and Jeep Wrangler. With these new products we now have one of the widest ranges of off-road tyres on the market and can equip virtually any SUV for off-road outings."