Continental supervisory board confirms Aachen tyre factory closure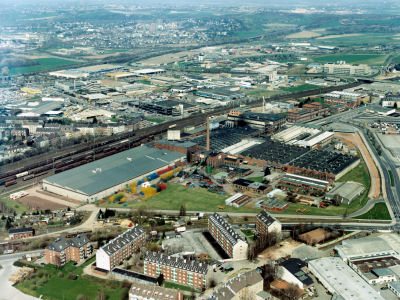 The supervisory board of Continental AG has approved the executive board's decision to discontinue production at the manufacturer's plant in Aachen, Germany by the end of 2021. The supervisory board confirmed the executive boards decision during a board meeting today (30 September 2020). The closure decision will affect around 1,800 out of the about 2,000 jobs located at the Aachen site.
Continental representatives say the company is working with employee representatives on finding "socially responsible solutions" for the affected employees in Aachen. The company has also commenced initial exploratory talks with the government of the state of North Rhine-Westphalia and Aachen Council. The objective is to develop viable concepts for the re-use of the site.
According to Continental, the Aachen factory's production volume of eight million car tyres per year makes it "the smallest and also the most cost-intensive site in the company's entire European production network" – something that makes it impossible to keep in the "fiercely contested European market for passenger car tyres". Company representatives reports the European passenger car tyre market has been "stagnating since 2017". Since 2018, the number of cars being produced has been declining year after year. The consequence is overcapacity in a market that will not grow in the foreseeable future. And the COVID-19 pandemic is said to be "exacerbating the situation."
"The discontinuation of tyre production in Aachen is a painful step for our affected employees. This was no easy decision for us. However, we do not see a trend reversal in the capacity utilization in the next five to 10 years and anticipate unused capacity of around 15 million tres in Europe in the long term if we do not act now," said Philipp von Hirschheydt, Head of passenger and truck replacement tyres business in Europe, Middle East and Africa at Continental, adding: "Only by consistently reducing structural overcapacities will we be able to succeed in remaining competitive in the long term in the highly competitive tyre market."