Tomket Tires signs two-year Glasgow Rangers sleeve-sponsorship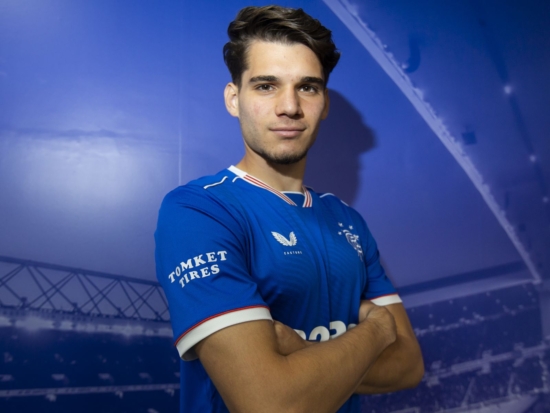 Glasgow Rangers have confirmed Tomket Tires as a new sleeve partner for the next two seasons, commencing in the 2020/21 season. Through the partnership, Tomket Tires will reportedly have "a significant presence around Ibrox" including on the interview backdrops and LED boards.
Sleeve branding is a new partnership opportunity made available to the club from the 2020/21 season, and it will also be permitted by UEFA in the UEFA Champions League and UEFA Europa League Group Stages from 2021/22 onwards, with Tomket Tires working closely with the club to increase their exposure across Europe.
Rangers' director of commercial & marketing, James Bisgrove commented:
"We are delighted to announce another significant new partnership within our commercial family ahead of the 2020/21 season. Tomket Tires, the clubs first ever sleeve partner, are a brand well regarded for their high performance and Tomket have a number of exciting activation plans that will allow them to maximize our partnership together across Europe."
Radek Grill, Tomket Tires' owner added:
"On behalf of all of the team at Tomket Tires, we are truly honoured to become part of the Rangers Partnership Family and the new sleeve partner of Rangers Football Club for the next two seasons. Rangers is one of the world's leading football clubs boasting an illustrious history. Tomket Tires are an ambitious tyre manufacturer and we share the same goals as Rangers Football Club. We both aim to be the dominant force in our markets and be recognized globally."
Headquartered in the Czech Republic, Tomket Tires is also the official tyre partner of Italian Serie A side ACF Fiorentina.