Max Kruse scores first on track success on Falken Azenis at Nürburgring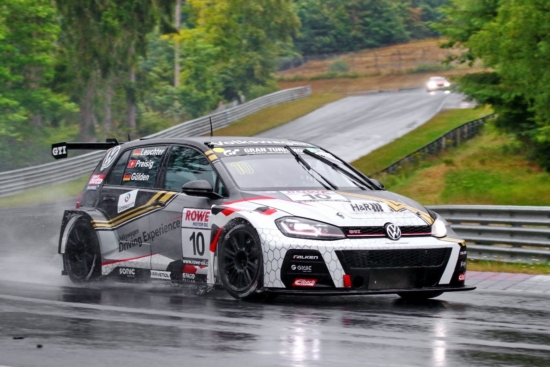 Max Kruse Racing's Volkswagen Golf GTI TCR scored a class win in the NLS endurance series at the Nürburgring this weekend. The team was competing on Falken Azenis race tyres for the first time. The SP3T pole position and class winner was one of six cars including a Porsche 911 GT3 Cup MR (997), VW Sciroccos, Golfs and Cupra switching to the tyre manufacturer as Falken expands its motorsport customer programme.
Falken has been developing, testing and racing at the challenging Nordschleife circuit for more than 20 years. The circuit offers multiple surfaces, every type of corner as well as the chance to experience a range of weather conditions but has only recently started selling tyres to privateers.
"Customers and privateers can now benefit from the significant amount of knowledge Falken has developing race tyres optimised for the Nürburgring," says Falken Motorsports' Stefanie Olbertz. "Across wet and dry conditions this weekend, we secured two class poles and a class win with both FWD and RWD cars. The results underline how user friendly our tyres are, making it easy for engineers and drivers to set up and drive on Falkens.
"The Falken tyres used by the team for the first time were immediately competitive and provided valuable insights/results," says Benjamin Leuchter, Volkswagen brand ambassador and team principal of Max Kruse Racing.
The Azenis race tyres, available now in slick, inter and wet variants and multiple compounds, will be offered in sizes ranging from 220/620R17 to 330/710R18 with more size derivatives being added to the line-up. All Falken Azenis race tyres are available to purchase from its approved dealer Tyre Trade Center in Meuspath as well as from the Falken truck located in the NLS paddock during race weekends.