Magna adds 29.5R25 E4 to Made in Holland range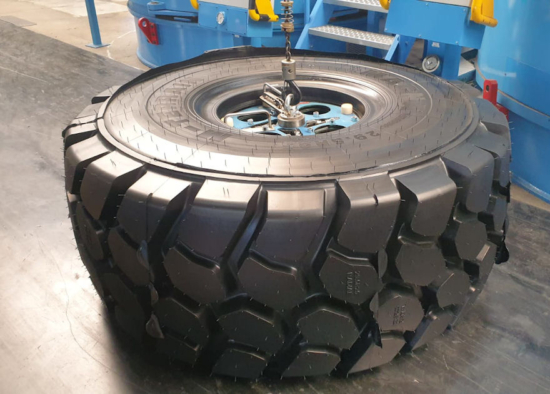 Magna Tyres has expanded its portfolio of 'Made in Holland' products with the introduction of the Magna M-Terrain E4/L4 in size 29.5R25. This particular dimension, which was specifically developed for medium and large wheel loaders as well as articulated dump trucks, has been part of the M-Terrain line-up for many years. In addition to being made in the Netherlands, production of the tyre will also continue in China.
Three M-Terrain sizes are now offered. The decision to produce the size 29.5R25 M-Terrain at Magna's factory in Hardenberg was taken in response to rising demand for its Made in Holland tyres and enables Magna to respond quicker to the needs of customers in Europe. EUR.1 certification enables the tyre to be imported at nil or a reduced rate of import duties into countries with trade agreements with the European Union.