Jason's Tyres distributing Galaxy OTR tyre brand in Benelux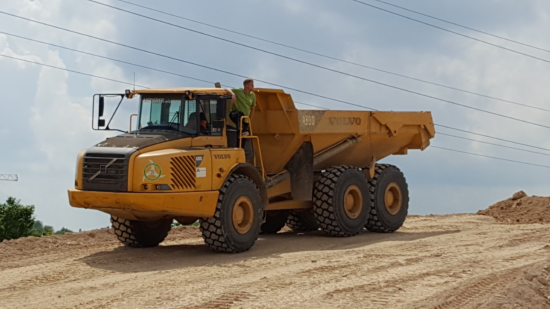 Alliance Tire Group (ATG), A Yokohama Rubber Corporation group company, has appointed Jason's Tyres as its Galaxy OTR tyre brand distributor in the Belgium, Netherlands and Luxembourg (Benelux) region. An OTR tyre specialist with 20 years of experience, the Jason's Tyres Extreme division will distribute the entire portfolio of both bias and radial Galaxy OTR tyres in the earthmoving segment with immediate effect.
According to ATG, this partnership will "further boost the presence of Galaxy in the market. The OTR earthmoving segment includes machines such as compactors, graders, loaders and dump trucks, and Galaxy's tyre portfolio provides top solutions for their respective working environments."
For its part Jason's Tyres, which provides 24-hour service and fitting in the earthmoving segment, brings "a powerful network of leading OE manufacturers and contractors with big fleets of earthmoving machines across Western Europe". And these connections are expected to further boost Galaxy's market share.
"We are convinced that this new partnership will benefit Jason's Tyres, end-users and Galaxy alike", concluded Pravin Job, Head of Galaxy Brand – Western Europe.
Peter Van Loon, owner of Jason's Tyres, was also positive: "Galaxy is a great value brand under the Yokohama ownership. This new partnership will build on the strengths of both companies, increase the business and generate new opportunities in the market. Galaxy clearly fits our company's ideology: high-quality tyres at a good price level backed up by great service. We are looking forward to introducing Galaxy's tyre portfolio to the contractors as well as machinery dealers and manufacturers".