GRI develops Sri Lanka's first winter OTR tyre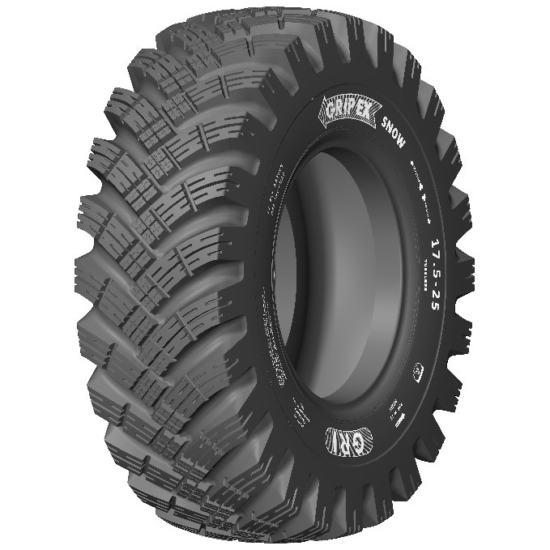 GRI has developed what is purportedly Sri Lanka and the company's first winter off-the-road (OTR) tyre for the Japanese market. Designed in collaboration with its Japanese partner, the Gripex Snow tyre is designed to withstand the winter weather and distinct terrain of Hokkaido prefecture in northern Japan. The new tyre is fitted on vehicles used in sub-zero temperatures in order to offer "optimal traction and higher stability on snow".
"We developed a special tyre that gives assured performance on snow combined with Hokkaido's unique geographical terrain. It is built to withstand extreme weather and low temperatures. This tyre is a milestone for GRI as it is a very different technology developed for a very discerning market. GRI is proud of this accomplishment for Japan" said Dr Mahesha Ranasoma, CEO of GRI.
According to the company, the Gripex Snow underwent rigorous independent and in-house testing in order to fine-tune the product and meet stringent specifications. "GRI is known for having a well-reputed pure natural rubber supply base in Sri Lanka and a world-class production plant. We also have built lean management and manufacturing excellence processes to complement our infrastructure. Our skilled manpower and technical expertise results in a shorter development curve which makes GRI an ideal fit for a special project of this nature," Manohar Mahajanshetti, Head of Technology at GRI explained.
Another key factor was GRI's commitment to the customer. "This project is significant to GRI as well as Sri Lanka, as it is an expansion to our line of specialty tyres and an innovative path to the Japanese market with a large OTR winter tyre. We are grateful for the opportunity to create a product for a specialized customer need and our determination to create the tyre reflects our principle of being a customer-centric company. Our diligent technical team made this challenging project a reality," noted Prabhash Subasinghe, MD of GRI.