Michelin UK reopening Stoke headquarters in mid-July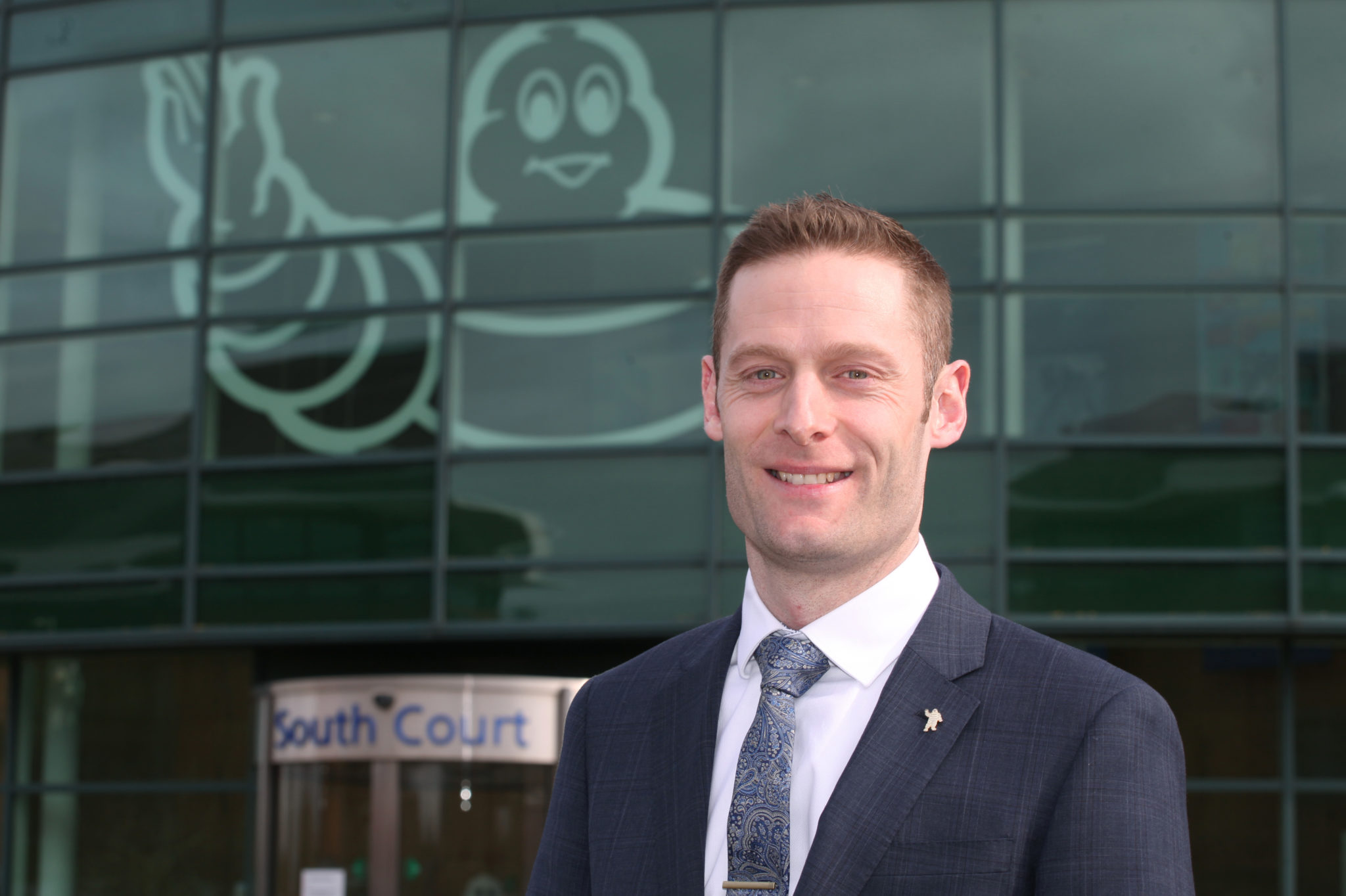 Chris Smith talks production, personnel productivity and sales in the post-lockdown environment
Michelin Tyre Plc reopened its retread manufacturing plant at the end of April, but – like much of the company – has been largely working remotely during lockdown. Now, the company is reopening its Campbell Road, Stoke-on-Trent headquarters from mid-July in a bid to move towards the new normal. But what does that look like? Tyres & Accessories spoke with UK managing director Chris Smith in order to find out.
First off, Chris Smith gave a little background about the practicalities of Michelin's activities during lockdown: "We triggered the move home a week before the government then encouraged anyone that could to work from home, so we've been at home during that whole period. We had a three-week factory shutdown, which was a necessity because of the lack of raw materials arriving in the factory from the continent, which meant that – although we felt we could've continued – we didn't have the raw materials. And this gave us the opportunity to put the safety measures in place. Logistics ran right through."
At the time of our interview, the Michelin team were in the middle of preparing to get the UK headquarters ready for a mid-July opening, subject to government advice. Now that lockdown easing measures are starting to open up around the country, specific areas such as Leicester aside, the results of these preparations are in place. So, what will the new normal look like?
"Like lots of people, for us it will be an optional, staged movement towards a new model. There have been lots of advantages of homeworking, but I think there's a need for social contact and for being in a meeting environment as well", Chris Smith explained, adding that the medium-term is an evolving scenario:
"I think we all need to figure out what that looks like. Of course, we have to consider the complexity our employees are dealing with", referring to the difficulties many have had managing work and the kind of family life complicated by a long period of school closures that looks set to last until at least September for the majority of families with school-age children.
"I have no-doubt that there will be changes long-term because of what we have gone through, but there is the mid-term too…[With] kids back at school in all year groups, then we'll see what the new normal is for the long-term. Up until that point, I think we will still be adjusting as we go along."
But with many people working remotely and/or flexible hours, how do you evaluate effectiveness? Productivity is central for Chris Smith: "For me one of the most important things is that we judge people on output, not by how many hours they are sat behind a desk. I am convinced that when you say 'I can't trust an employee to work from home', that's probably the employee that wasn't working in the office. Its either weak management or the wrong people. We've got to move towards judging on output. That's the critical thing for me and I think a lot people will benefit from it."
People, furlough and faster technical service
How has furloughing affected business and how is Michelin factoring this into its post-lockdown business recovery plan? "We have used the furlough scheme based on the demand. As soon as demand is there for workload or volume we bring the people back into the business," Smith explained, adding that furloughing has been reducing consistently since May.
"The more recent moves the government has made with regard to part-time furloughing is something we have been calling for since day one…We don't want to keep people on furlough any longer than we have to or claim any money for furlough if there's an opportunity to get those people working and generating revenue for the business.
"We have had to adjust the way that sales teams, for example, work [for obvious reasons in light of social distancing restrictions]. And therefore the volume of work has been considerably reduced. So, the part-time furlough will be invaluable for bringing people back and sooner than we otherwise would have done if we had been left with this all or nothing model.", Smith continued.
One novel development that has expanded under lockdown is greater use of technology in terms of customer service. This means Michelin has been able to respond to technical queries more quickly via WhatApp video and photographs to try and give quicker responses than would be possible with an in-person visit requiring availability and travel time. "Understanding why perhaps a tyre isn't wearing correctly is quicker by WhatsApp video and photo in perhaps eight out of 10 cases," according to Smith who noted that this is something the company will learn from.
Michelin has held or grown share
Sales-wise, Michelin UK reports that the company has "held or grown share in all key markets" albeit in the inevitable context of a significant drop in volume. Of course, it is too early to say precisely, but this is likely to be in the order of a 10 to 25 per cent drop. As you would expect, within this range there is a significant difference in performance depending on segment.
The commercial vehicles tyres that have been keeping the nation's logistics going, for example, have faired better than passenger car tyres, which were relatively strong in the first quarter before falling off a cliff. However, the best performer has actually been the agricultural tyre market, which grew during lockdown and could be either flat or perhaps result in small growth by the end of the year. That might not immediately sound like an amazing result, but set against a 10 to 25 per cent drop in volume it is an outcome many would like to replicate.
So, as Michelin reopens its corporate doors in mid-July, on the one-hand it will be about continuing the success of before and during lockdown. And on the other it will be to a new and in some ways evolving working environment. However, the consensus from the many lockdown video conferences and phonecalls Tyres & Accessories made in the last few months is that the days of driving from one end of the country to the other for a face-to-face meeting, before repeating the same thing a day later are numbered. Of course, nothing beats personal contact, but the circumstances have forced us all to a) better integrate with technology and b) prioritise which appointments require a physical presence. Indeed, as Chris Smith said, it is not about hours at the desk or even on the road. Rather, output and productivity will become increasingly prominent measures.