Goodyear launches EfficientGrip Performance 2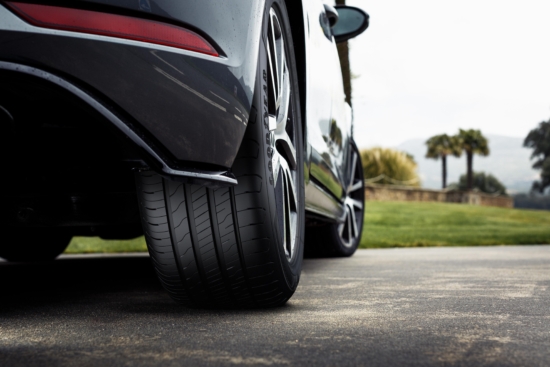 Goodyear has launched its new EfficientGrip Performance 2 with a bold claim. The manufacturer believes the new tyre can reach around 50 per cent higher mileage than the first edition of its car tyre product line. In internal tests, driving open roads in Luxembourg and France in a VW Golf fitted with 205/55R16 91V size tyres, this is what Goodyear says the second edition EfficientGrip Performance achieved. The manufacturer also stated that the new tyre achieves 20 per cent better mileage than the leading competitor – the Michelin Primacy 4 – in a comparative test conducted by TÜV SÜD. The test, conducted on open roads in Germany in November 2019, also found that the EfficientGrip Performance 2 had the shortest braking distances on wet and dry roads compared to leading competitors.
Goodyear said that the EfficientGrip Performance 2 high performance tyre showcases "industry leading performance credentials". Positioned as the successor to the widely praised EfficientGrip Performance, the tyre is aimed at motorists with 15-18 inch rims looking for high mileage and high levels of performance across wet and dry braking.
"The new EfficientGrip Performance 2 offers a solution without compromises for consumers who want the highest possible mileage from their tyres while maintaining a high level of performance," said Xavier Fraipont, VP EMEA product development for Goodyear. "Thanks to the technological advancements achieved by our team of designers and engineers, consumers will be able to enjoy additional mileage with our EfficientGrip Performance 2 tyres. This achievement is something we are very proud of; not only can motorists enjoy enhanced performance, but they will help the environment too by getting extended life out of the tyre."
Features of the EfficientGrip Performance 2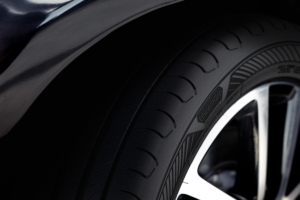 Goodyear explains that a number of innovative features allow the tyre to provide the increased mileage while delivering a high level of performance. The tyre's tread has high elasticity and flexibility. These properties assist in reducing tyre wear caused by rough road conditions. But crucially they also achieve this without compromising on wet and dry performance, Goodyear adds.
The tread also has an increased number of longer gripping edges combined with optimised compound stiffness These features improve water evacuation and reduces braking distances on wet surfaces. Large ribs at the centre of the tread also ensure greater stiffness. These increase the stability of the tyre in emergency handling situations.
TÜV SÜD's November 2019 test (Report number: 713171748) compared the EfficientGrip Performance 2 to four leading competitors in the summer high performance sector; the Michelin Primacy 4, Continental PremiumContact 6, Bridgestone Turanza T005, and Pirelli Cinturato P7 Blue. Using a VW Golf fitted with 205/55R16 91V tyres on open roads in central Germany, the test shows that the tyre was capable of recording 11,000km greater mileage than its nearest competitor, or 20 per cent further.
The test also compared the EfficientGrip Performance 2 to the same competitors at several European test locations: ATP Papenburg (Germany), GPG Mireval (France), TÜV SÜD PS Garching (Germany), Neubiberg (Germany), and Denburg (Germany). View the full report here.
The Goodyear EfficientGrip Performance 2 is available in 45 sizes.