Pirelli pitching its tyres as 'the perfect fit for fleets'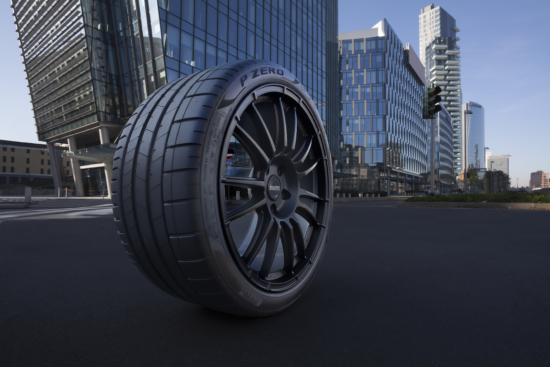 Bearing in mind that Pirelli's high-performance leading product portfolio is based on an OE-homologation heavy "perfect fit" strategy, it is no surprise to learn that the Italian-based manufacturer is pitching it tyres as "the perfect fit for fleets" as well.
In general circumstances, company cars have become the norm for lots of employees, with many spending lots of time on the road. In light of this, Pirelli's pitch goes something like this: "when your latest vehicle arrives, the last thing you think about is the rubber keeping you on the road. And you don't need to worry, as Pirelli has been working with multiple car manufacturers, also known as OEMs, and together, they have been taking care of that for years".
Pirelli tyres homologated by OEMs can often be distinguished by a specific letter marking on the sidewall, for example the 'N' marking for Porsche or the 'J' marking for Jaguar. Of course, this means they are the result of a strong technical collaboration between the two cutting-edge companies, which begins at the earliest design phases of any new model.
This shared approach to development is known as Pirelli's 'perfect fit' philosophy, with around three years needed to take a tyre from initial design to the showrooms. Pirelli works in parallel with each vehicle manufacturer to create tyres that are purpose-made for each model, enhancing its benefits and delivering the best performance, handling and safety.
And it's this process that has led to the Perfect Fit marked tyres, which are available on a wide range of OEM models that are found in many existing fleets. Whenever you see a unique marked tyre, you know the tyre has been developed jointly with the OEM and is the perfect fit for the model, enhancing performance.
Pirelli has thousands of homologations worldwide for many car models from a variety of vehicle OEMs, for example, BMW 3 Series, C Class Mercedes and the Range Rover Evoque. There are a wide variety of P Zero, Cinturato and Scorpion homologations available for many models, and an increasing number that feature the Pirelli Noise Cancelling System (PNCS), a technology able to reduce the noise inside the vehicle.