Electric vehicles, vans dominate April's vehicle market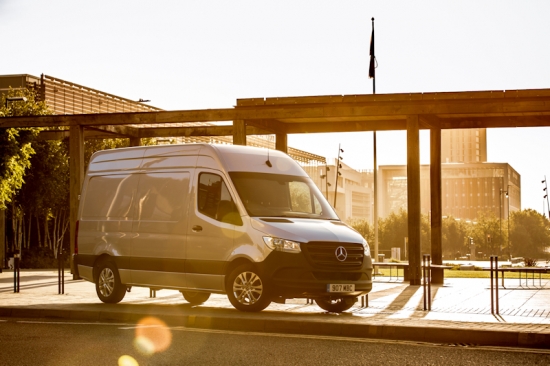 Dismal new car registration figures in April conceal a milestone for the UK motoring public – for the first time ever, an all-electric model topped the passenger vehicle sales charts. But when it comes to overall new registrations, top of the heap during the month was a van.
With 658 registrations, the Tesla Model 3 was the UK's best-selling car in April. The number two spot was also occupied by an all-electric model, the Jaguar I-Pace. Combined, the two battery-powered models accounted for 1,025 new registrations, 23.7 per cent of the total. The Society of Motor Manufacturers and Traders (SMMT) attributes the relatively strong sales of battery electric vehicles to the delivery of pre-ordered cars. Registrations of battery electric vehicles were nevertheless 9.7 per cent lower than in April 2019.
Sprinter tops LCV registrations
For the first time in nearly 30 years, a van outsold the best-selling passenger car in the UK. According to SMMT figures, 814 Mercedes-Benz Sprinter vans were registered in April This is the first occasion a van has outsold the most popular passenger car in a single month since June 1990, when the Ford Transit enjoyed higher registrations than the Escort.
Sprinter registrations accounted for a 24.0 per cent share of the LCV market in April, more than doubling the sales of the next highest selling van.
"Last month, we had a record high market share of 35 per cent; for us, this has always been about business as usual, as safely as we can, working alongside the van community to keep them moving when they needed us the most," says Steve Bridge, managing director, Mercedes-Benz Vans UK Ltd. "An incredible 97 per cent of Vans Dealer groups remained open for key workers and industries in April, and all but four dealers registered vans in the month when most of our competitors were shut – a remarkable achievement.
"In terms of the hard-working workshops across the network, labour hours have been record-breaking for every month this year, topping the previous year without fail, which has meant we have been able to ensure our customers remain on the road and doing the important jobs that keep the country moving."