ZC Rubber resumes full tyre production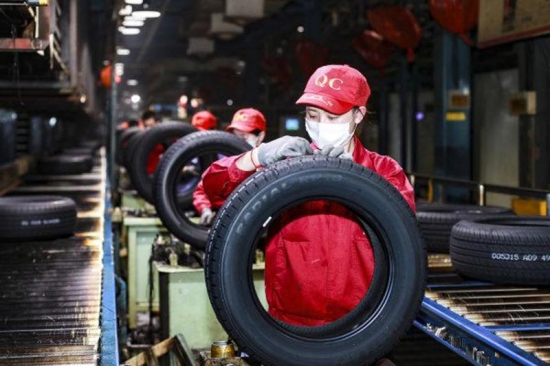 The last few months have been a challenging time for the tyre industry, but some of the first companies affected by the COVID-19 crisis are now reporting a return to normality. Zhongce Rubber Group (ZC Rubber) says its production at its plant in Hangzhou, China is now "in full swing" and its more than 9,200 employees back at work.
After a pause following the Chinese New Year holiday, ZC Rubber restarted production on 10 February and gradually increased capacities. The company confirms that all production equipment is now in "full operation" and its facilities in both China and Thailand are running at full capacity in order to meet domestic and international demand. The tyre maker reports a daily production capacity of over 120,000 consumer tyres as well as 60,000 truck tyres.
Measures intended to prevent any spread of coronavirus remain in place. For production workers, this means maintaining a distance of at least one metre from colleagues. Employees wear surgical masks and have their temperatures taken every afternoon. Hygiene teams disinfect factory and office areas, as well as workers' shuttle buses, every day.
Groundbreaking for the third phase of ZC Rubber's all-steel truck tyre facility in Thailand took place on 12 February.
Hardworking and fearless
While ZC Rubber pledges to support its distributors all over the world during the coronavirus crisis, the company anticipates lower sales in some previously strong markets. For this reason, it intends to focus more heavily on less-affected markets such as Latin America and Africa in order to reduce the loss caused by declines in Europe, the United States, India and other large markets.
Shen Jinrong, president of ZC Rubber, confirms that the company's sales revenue target of RMB 30 billion (£3.45 billion) for 2020 remains unchanged. "The spirit of ZC Rubber, which is hardworking and fearless, will inspire the tyres to roll forward," he states.