Production reaches 70% at ZC Rubber following coronavirus break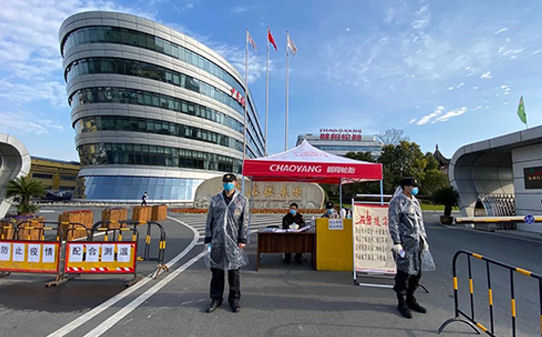 ZC Rubber reported today that production at its plant in Hangzhou, China resumed on 10 February following a pause taken in response to concerns regarding coronavirus (COVID-19). The manufacturer of the Westlake, Goodride, Arisun and Chaoyang tyre brands says production is now at 70 per cent capacity and is expected to return to normal levels soon. Triangle Tyre says its production also restarted on 10 February.
"The COVID-19 outside Hubei province is in control and the workers are back to the factory for the production," states ZC Rubber. "We will try our best to improve the supply chain to secure a steady supply to all our partners and customers and meet the demand of markets."
With rail services restricted in China in order to hinder the spread of COVID-19, ZC Rubber aided the return of its workforce to Zhejiang Province. It reserved space on a chartered high-speed train for workers living in distant regions, and on 11 and 15 February picked up coachloads of workers located within a ten-hour drive of Hangzhou. Free health checks were provided to ensure safe travel.
The tyre maker shares information from a Zhejiang Government notice of 17 February; this indicates that more than 94.7 per cent of people in the province are "safe and can move freely." Control measures in Zhejiang have been changed from blanket controls for the region to specific controls for individuals. The notice states that more than 50 per cent of businesses in Zhejiang have resumed operations and freight traffic is expected to return to normal levels soon.
Nevertheless, ZR Rubber recommends its partners increase their order quantities now to prepare for a shortage of supply in the coming weeks. It also foresees that partners may need to adjust the sizes and SKUs they request based upon ZR Rubber's inventories in order to shorten delivery times.