Rema Tip Top supports Remit's Specialist Tyre Apprentice Programme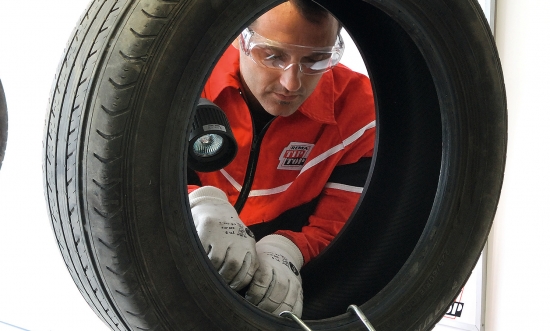 Rema Tip Top Automotive UK is supporting investment into young apprentices via the donation of new Corghi tyre changer and wheel balancing machinery to Nottingham's Remit Group. The NTDA Tyre Industry Award winning supplier of tyre repair materials and tyre service equipment has also provided a comprehensive tyre repair consumable, tools and equipment package in aid of the training centre's Specialist Tyre Apprentice Programme.
The Remit scheme has gained the full backing and approval of the National Tyre Distributors Association. Remit Group project manager Dave Walker, who leads the programme, stated: "I just wanted to take the opportunity to thank Rema Tip Top for the amazing support that it hasgiven to Remit and in particular the Specialist Tyre Apprentice Programme. I firmly believe that this programme could be a game changer for the tyre sector in ensuring that new people coming into the industry are properly trained to the highest standards.
"This apprenticeship is key to developing new technicians in the tyre sector and ensuring they work safely and professionally in such a dangerous role.Your support in this has been very humbling and it will enable Remit Training to deliver outstanding training with the best equipment possible."
Rema Tip Top stated that its mission is to deliver quality and service excellence. It has been recognised by the NTDA for six consecutive years as a winner of both Aftermarket Equipment Supplier of the Year and Product Innovation of the Year. The company is a long-standing member of the association, supplying a comprehensive list of tools and consumables for the automotive workshop professional. It has held ISO approval continuously since 1992, transitioning to the new ISO standard for Quality Management Systems (QMS). In 2018, the system was assessed by a UKAS accredited body and Rema Tip Top was found to be compliant with ISO 9001:2015.
The company's highly qualified technicians and instructors also conduct training in accordance with current the British Standard. Since its opening, the company has welcomed tyre technicians throughout the UK market to its fully equipped training school in Leeds. Fully accredited, participants leave the school certified and equipped to practice the standards required to repair tyres across the car, truck, agricultural and earthmover segments.