BKT restarts production with distancing measures in place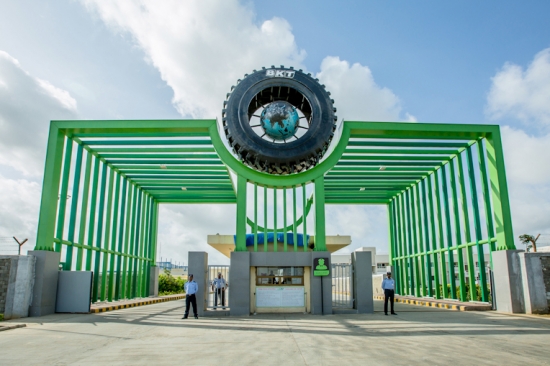 With the approval of local authorities, BKT has restarted tyre production, albeit still on a partial basis, in all its plants in India. The off-highway tyre specialist has also resumed supply and delivery to both the OEM and aftermarket channels.
Nonetheless, BKT states that its "absolute priority" is the safety of its workforce by minimising risks. For this reason, it has equipped its manufacturing facilities with numerous measures, such as:
• distancing between workers, including the use of barriers or structures to separate work units and workspaces;
• the reorganisation of shifts to enable distancing;
• the construction of accommodation for workers so that they do not need to rely upon crowded public transport;
• the installation of body temperature sensors;
• the establishment of medical checks for all workers at the start of their shift with a doctor always present at every facility.
In order to completely protect the health of its employees, BKT has set up a task force. This task force prepared an operating plan – the Standard Operating Procedure (SOP) – which was submitted to and approved by India's government as well as local governments.