Nankang Tyre launches mobile games for iOS and Android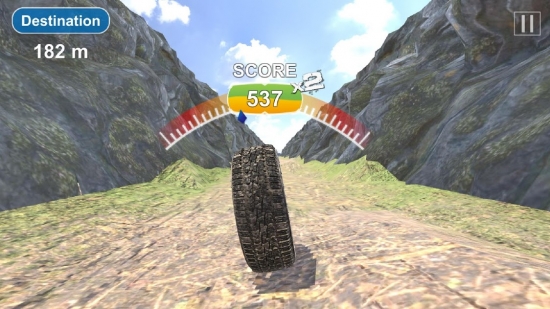 Nankang Tyre has launched two tyre games for Android and iOS mobile devices: Tyre Maker and Tyre Run. Both are available free to download worldwide on Android and iOS. The Taiwan tyre manufacturer says part of the purpose of the apps is "to relieve the boredom of being stuck at home due to COVID-19." The games were developed in collaboration with digital design company King One Design. Users can download Tyre Maker here on iOS devices, or here on Android devices, while Tyre Run is available here (iOS) or here (Android).
Tyre Maker offers users a fun, interactive, and educational look at the tyre manufacturing process. The app takes users through the tyre making process, bringing machinery to life with sophisticated 2D and 3D modelling. The development team spent several months of research and factory visits gathering realistic information and creating a comprehensive analysis brought to life in high quality 2.5D graphic design. The interactive production line allows users to immerse themselves in a real production situation by using the interface to operate machines.
Tyre Run is a slightly more conventional racing game, albeit with a tyre-based twist. Tyre Run includes five challenges demonstrating the features of different tyre patterns: Nankang's own NS-25, AS-2+, AT-5, AR-1, and SV-3. Tyre Run also features in-depth environment mapping and detail, with tailored music and sound effects.
Users can compete for the best record on the following stages:
NS-25: based on Nankang's UHP tyre, this stage required speed and fast reactions to weave the tyre between cars and buses using intuitive driving controls.
AS-2+: users take control of Nankang's touring tyre through a scenic drive with a relaxing soundtrack as lifelike water droplets hit the screen.
AT-5: Ride Nankang's 4×4 tyre over rugged paths, completing a time-trial challenge through mixed terrain environments.
AR-1: Race Nankang's road-legal track tyre around the realistic Nürburgring GP-Strecke with dynamic race surroundings against the clock.
SV-3: Use Nankang's winter tyre to guide as many penguins as you can down a snow covered mountain.
Both games are available to download free on the Apple App Store or the Android Play Store.