Goodyear launches Highway Heroes award in the UK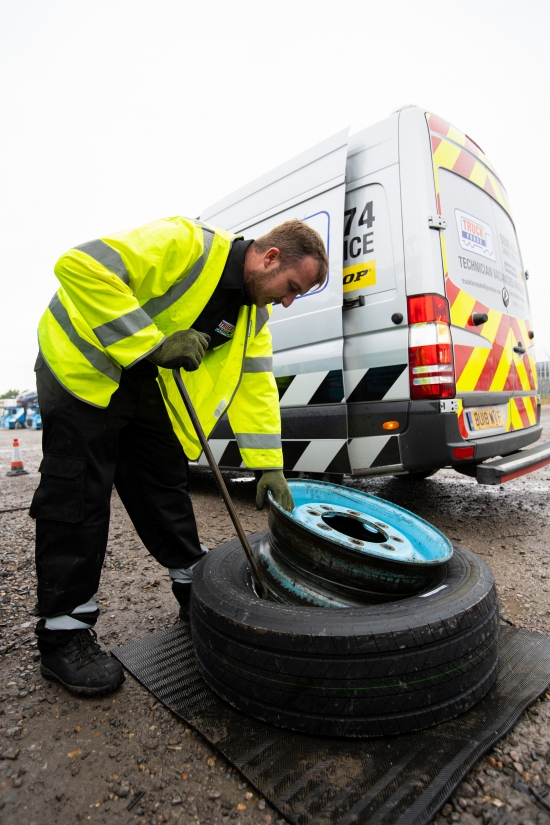 In order to honour those who are continuing to keep the country moving during lockdown, Goodyear has launched its 'Highway Heroes' scheme in the UK. From the delivery drivers keeping supermarkets stocked to the haulage companies transporting vital supplies, the purpose of the initiative is to shine a light on those who are continuing to go the extra mile within the logistics industry.
In order to recognise these individuals for their vital efforts, Goodyear is inviting the public to nominate its 'Highway Heroes' via the company's commercial page on LinkedIn. Each month, starting in April, a deserving nominee will be chosen at random and awarded a set of Goodyear EfficientGrip Performance 2 tyres for their personal vehicle.
David Howe, commercial sales general manager, Goodyear UK&I, commented: "It's no secret that this is an unprecedented period, for businesses and families alike. While the rest of us are safe at home though, we want to show our thanks to those who are still on the roads. From delivery drivers, many of whom we are proud to call customers, to those providing vital roadside support, such as our very own TruckForce technicians, now, more than ever, we are pleased to show our appreciation of these Highway Heroes."
As well as the Highway Heroes scheme, Goodyear has also provided a Driver Tyre Check Guide. Available via the company's commercial LinkedIn page, the guide will help fleet managers and drivers to carry out thorough pre-trip inspections of their tyres, ensuring their fleets are ready to hit the road.
David Howe concluded: "While the nation observes social distancing measures, many drivers and fleet managers will be relying on their own experience to keep their vehicles operational. It's a great honour to be able to support many of these essential fleets, and we want to continue to do our part. To that end, we're pleased to offer our Driver Tyre Check Guide, providing advice that will help to keep tyres in top condition and vehicles on the road. Together, we can keep our nation moving."
The Goodyear Highway Hero Award was established in the USA in 1983 to honour truck drivers who put themselves in harm's way to help others. Since then it has spread across the Atlantic to Europe, gaining traction in Germany in recent years. The establishment of uniquely British Highway Hero award is its latest development.