SJ Bargh fleet signs with Goodyear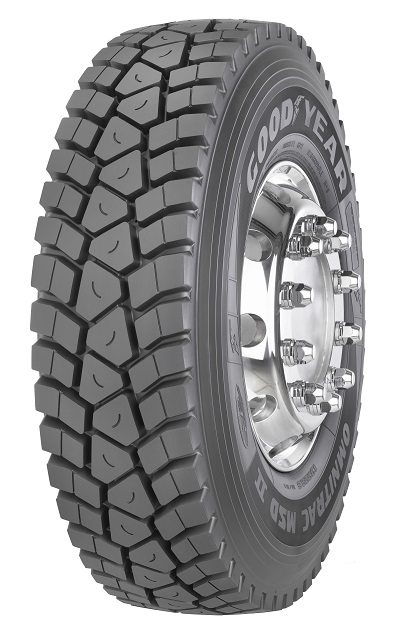 Goodyear has signed a deal with SJ Bargh, a leading logistics provider specialising in milk and general haulage, to fit and supply its more than 150 vehicles with Goodyear Kmax tyres and the Goodyear Omnitrac range. SJ Bargh has taken a Price per Kilometre (PPK) contract with Goodyear, allowing the business to manage its tyre investment over time.
The partnership, which includes dedicated support from TruckForce, sees SJ Bargh move to Goodyear after 40 years with a leading competitor. Commenting on the move, Steve Thompson, general manager of Fleet Services at SJ Bargh, said: "We were impressed with the Goodyear Kmax and Omnitrac products and the team's flexible approach to our requirements. We run a tough operation, with eight-wheeled milk tankers covering the North West, Midlands and Wales. In addition we run a fleet of tractor units and trailers, both on general haulage and milk logistics. We needed a strong performing tyre on mileage and fuel efficiency, coupled with a robust service package."
Thompson continued: "Even within the first month we have already seen savings as a result of switching to Goodyear and the PPK model. The Goodyear team has been great at listening and understanding our requirements, and flexing the deal to ensure we get the optimum solution."
SJ Bargh, whose customers include Muller Milk and Ingredients and Joseph Heler, has been operating in the milk logistics sector for more than 70 years and employs more than 300 people at its Lancaster base. More recently the logistics company has grown its operations in general haulage, pallet services and warehousing.
Commenting on the partnership, Marc Preedy, commercial director for Goodyear Dunlop UK & Ireland, said: "This is a great win for Goodyear and is a testament to both highly performant products in the Kmax and Omnitrac ranges, and an expert team committed to finding exactly the right solution for SJ Bargh."