5 new Galaxy Yardmaster sizes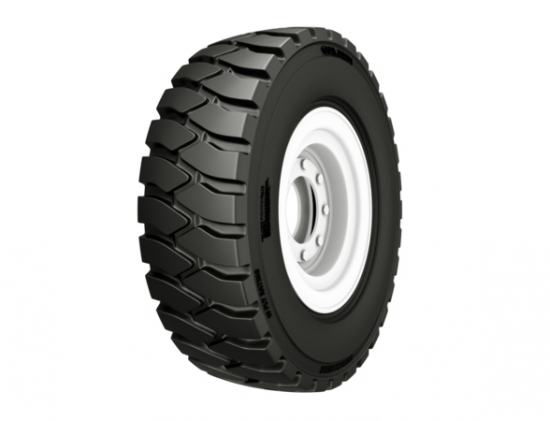 Alliance Tire Group (ATG) has expanded the Galaxy Yardmaster forklift tyre range with the addition of higher ply rating tyres for five key sizes. The new additions are sizes 21X8-9 (16 PR), 7.00-12, 7.00-15 and 7.50-15 (all 14 PR) and 250-15 (20 PR).
The Galaxy Yardmaster range of pneumatic cross-ply tyres feature strong casings and stiff sidewalls in order to provide medium-sized forklifts excellent stability and high ride comfort during lifting and shifting operations both indoors and outdoors on moderately uneven surfaces. ATG specifically developed tyre's profile for lateral load carrying capacity, stability and traction, whilst reinforced tread blocks and a strong central tie bar ensure the tyre also withstands extreme strains experienced in loading and shifting operations.
"Seeing the growing demand for efficient logistics solutions and just in time material supply, we are happy to provide adequate answers – and extending the proven Yardmaster series of pneumatic bias forklift tyres with these five SKUs is just one of these specific answers," comments Angelo Noronha, ATG's president EMEA.